October 1, 2008
You're so right, LilSis.  October is a very important month for women.  Breast cancer touches just about everyone in one way or another, and this month it's getting some attention.  If we all did just one thing – participate in a race, organize an event, or just buy a product that benefits breast cancer research – then it would be a beautiful thing.
You're also right that I LOVE me some pink!  I don't think I know of anyone who likes the color as much as I do, except for the lady on Dog Whisperer whose whole apartment was pink, all her clothes were pink, even her dog was dyed pink.  I have to admit she had me beat.  BTW, do you love Cesar Milan?  He SO makes me think that I could adopt a German Shepherd and not have it boss me around.  Anyway, I digress.  Back to the pink and the cause.
I adore the "Cook for the Cure" series of pink KichenAid appliances!  Did I say I adore it?  I meant I ADORE it!!!!  I have the stand mixer and the food processor, all of the gadgets, mixing bowls, measuring spoons and cups.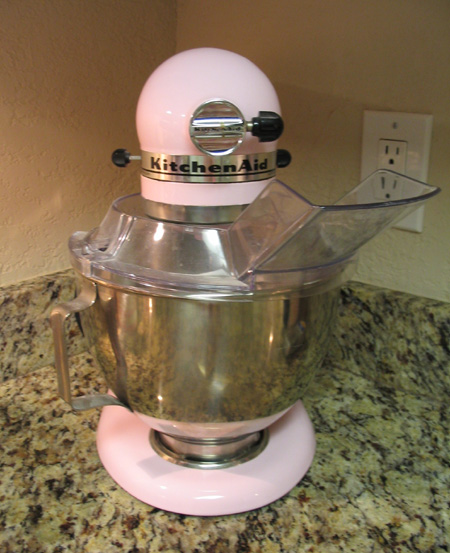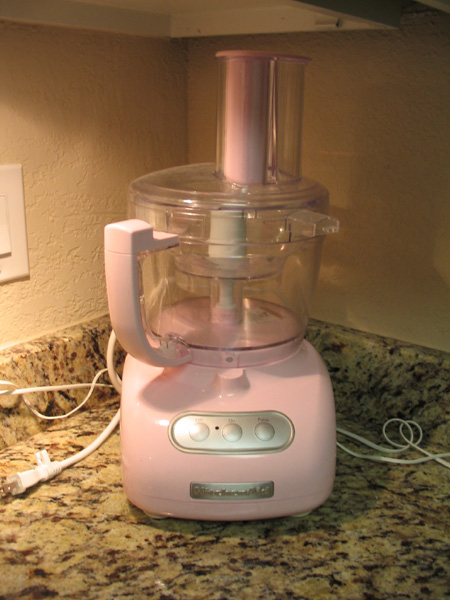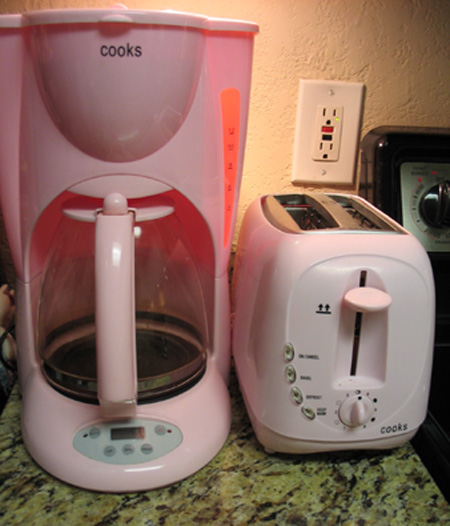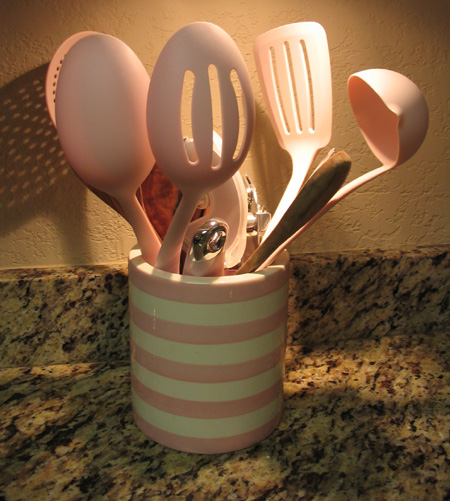 The coffee pot and toaster aren't KitchenAid but I lurve them anyway.  The Cook's brand comes from JC Penney, but I don't think they offer the pink color any more.  I'm just hoping my old white Oster blender will go to appliance heaven soon so I can get the pink blender!  Is that wrong?  To wish demise on a loyal appliance who has stuck with me through smoothie after smoothie for more than 25 years?  I think not; not if it means a donation to an incredible cause.
So get out there people, and buy something pink!  Do it for the women who aren't with us any longer, the women who have survived this disease, and the women who will face it in the future.  We can make a difference!

~BigSis