October 30, 2008
Okay, maybe I did get a little obsessed when I found out that it was National Candy Corn Day!
I was so happy when I got home from the store this evening.  I had just purchased my first bag of candy corn this Halloween season.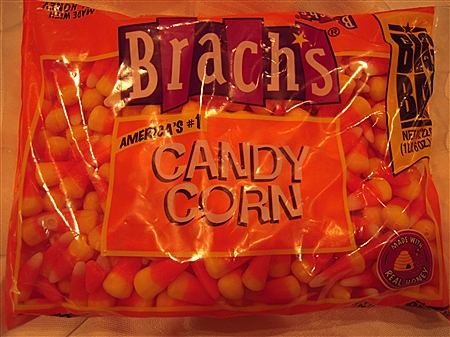 Then, HayHay walks in and proceeds to tell me that he doesn't know why, but he doesn't like candy corn. He goes on and on about how gross it is; this coming from a 15 year old that will eat almost anything. I just calmly looked at him and said "Don't hate on candy corn on National Candy Corn Day" .  He just looked at me and I could tell he was thinking "Are you kidding me?"
Oh well, I'm not going to let him rain on my parade. One final thought while it's still National Candy Corn Day…Can you eat just one?

~LilSis