April 11, 2009
Oh no, Mr. Bunny! (Something about this is just wrong). This little pink bunny is just too cute to eat!  He looks like he's all tucked into his cozy little graham cracker bed for the night, but little does he know he's about to be liquified!  Oh nooooo……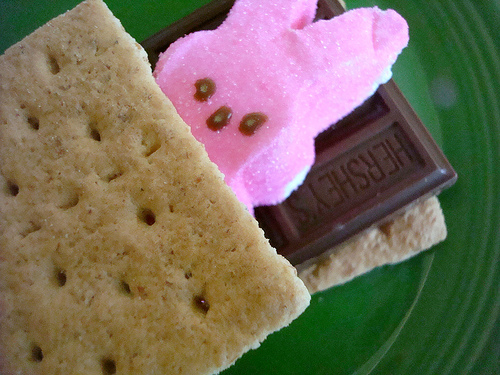 But if you really get a kick out of this, check out CakeSpy for some fun ideas for leftover Easter Candy. I love this Malted Milk Shake.  It reminds me of a Peeps hot tub.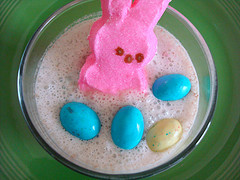 For all the cupcake fanatics, Baking Bites does some crazy cute Peeps cupcakes.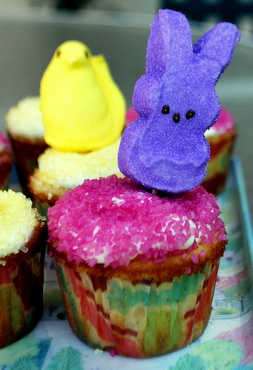 And if this just leaves you wanting more, check out the Peeps: Recipes and Crafts to make with your favorite Marshmallow Treats.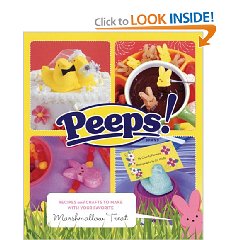 As for me, I'm about "peeped out"!

~LilSis