August 23, 2009
You won't want to miss out on the September issue of Martha Stewart's whole living body + soul!  Out of all the magazines that I subscribe to, this is one of my favorites. I always find interesting articles, helpful health and fitness tips, and excellent recipes. There is an article in this issue titled "25 Fast, Healthy Recipes" that contains some easy, easy, nutritious recipes. The Heirloom Tomato Sandwich with Herbs and Tofu Spread is going to be the first one that I try!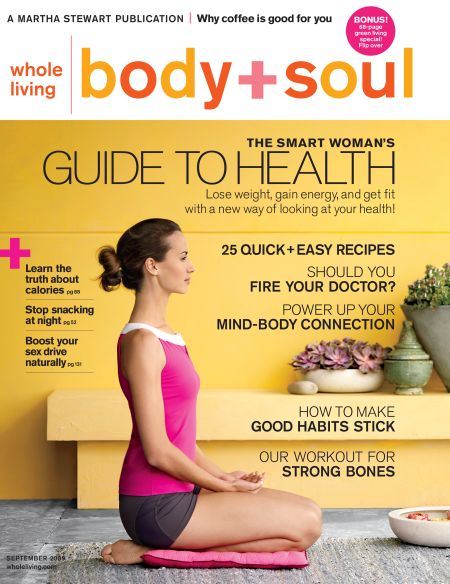 I didn't realize it before I picked it up, but the September issue features a Going Greener Guidebook that is printed on the flip side of the magazine. It's like getting two magazines for the price of one.
The guidebook is sponsored by Stonyfield Farms and serves as a resource guide for achieving a greener lifestyle.  Inside the guidebook, you'll find a listing of the 20 best eco web sites and essential tips to live and shop greener.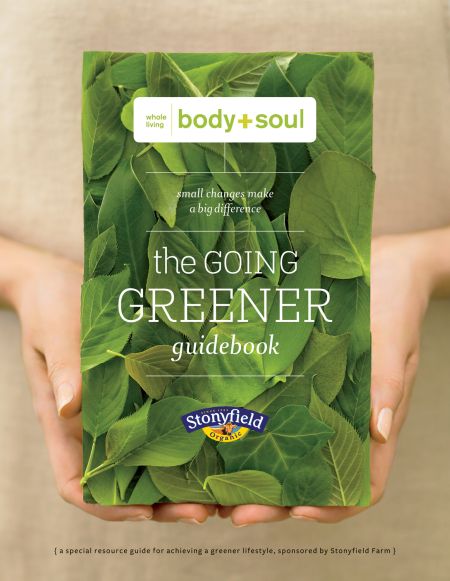 This issue is jam packed with some awesome information. If you don't subscribe, it's definitely worth picking up!

~LilSis