October 8, 2009
I had to respond to your post yesterday, LilSis.  Being 3.4 years older more mature than you, my essential list needs to be 30 instead of 3, but I'll try to limit it.  😀

First off, mascara has to be one of the 3, since my face feels bare and featureless without it.  I've tried the cult-favorite Maybelline Great Lash, and I just don't like it.  I need more oomph than that.  My favorite is Loreal's Voluminous.  It gives me volume and thickness, and doesn't flake, smudge or smear.
My number 2 pick would have to be a good lip balm.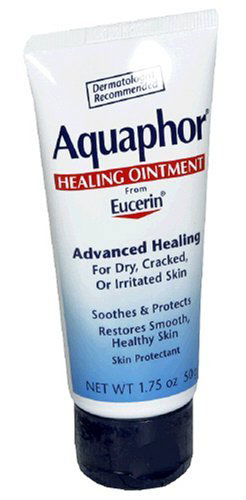 I can't STAND dry lips, in fact I'm a little obsessive about it!  My current inexpensive go-to is Aquaphor in a tube.  I apply it in the morning and at night after brushing my teeth.  It does a good job of keeping my lips chap-free and prepped for lipstick or lip gloss.
Last but most importantly, I have to have an excellent facial cleanser.  The key to keeping my skin out of the weeds (ie: broken out) is to cleanse deeply and faithfully.  I can't get by with those little wipes you use, LilSis.  I need something serious to keep my skin clean and my pores clear.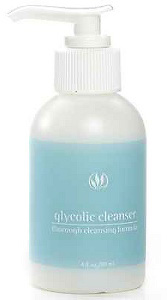 My current favorite is Serious Skin Care's Glycolic Cleanser.  It's serious, for sure!
That's my top 3 list.  If I could add a few more, I'd include Relastin Eye Silk, Tazorac Retin-A,and Urban Decay 24-7 Eyeliner in Underground and 1999.  And MAC eye shadow, powder and blush.  And Prescriptives foundation.  And Borba Shimmer Contour Cream.  And L'Occitane Almond Supple Skin Oil.  And Essie Nail Polish for pedis.  But I'm really not high maintenance.  Really!  You don't think that's a lot, do you??


~BigSis