October 13, 2009
Just in case you missed the news at the beginning of the month and are wondering about the pink text, we are going Pink for October to show our support for breast cancer awareness.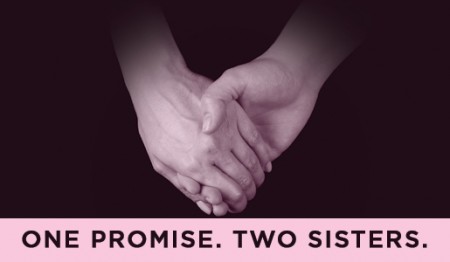 While out shopping, you will have noticed by now the abundance of pink products being sold at most retail stores. Since the Susan G. Komen for the Cure is an important cause to me, I buy pink products from the companies that are giving their profits to that charity. Not that the other charities aren't completely legitimate, it's just a personal choice. I found this post on the Susan G. Komen for the Cure Message Board and felt it was important enough to pass along to our readers.

Susan G. Komen for the Cure suggests consumers use care and consideration before buying pink products.
October 6, 2009

DALLAS–(Business Wire)–From grocery stores to home improvement centers, pink ribbons and labels adorn everything from candy to vacuum cleaners to raise awareness and money during the 25th annual National Breast Cancer Awareness Month. But with so many "pink" marketing programs out there, how can you be sure your money (or how much of it) is going where it should?

Susan G. Komen for the Cure, the world`s leader in the fight against breast cancer, suggests people ask a few questions before picking one product over another.

"Selecting the right program is a personal choice based on your interests, your passions and a cause that is important to you," said Katrina McGhee, vice president of global partnerships for Susan G. Komen for the Cure. "You work hard for your money, make sure your purchases have the impact you want."

Whether a program offers to donate a portion of product sales or requires consumer participation in exchange for a donation, Komen's objective is that all programs that benefit Komen are meaningful, educate women and men about breast cancer and generate funds which Komen devotes to research and community outreach.

In order to determine if a cause-related program, promotion or project is one that you would like to support (or is worthy of your support), Komen suggests consumers ask five key questions.

1. Is this company committed?
Read the product packaging and promotional materials or display and visit the company Web site to make sure the company is credible and committed to the
cause.

2. How is the program structured?
Transparency is key. Is the company clearly stating how the money is raised and how much will be going to charity? For example, if it's a donation per purchase, ask how much of purchase price goes to charity-is it two percent or 10
percent-or some other amount? If there is a minimum contribution guaranteed by the company, what is the amount? Is there a maximum donation that will be made by the company?

3. Who does the program benefit?
Does it support a well-managed, reputable non-profit or fund? Again, we recommend that consumers read Web sites. Komen makes it very clear on our site who we are, how we structure programs and how the monies are used. The Better Business Bureau Wise Giving Alliance is one resource for information on non-profit organizations if you are unsure (visit www.give.org.

4. How will the organization that benefits use my money?
It should be abundantly clear where the monies go. What organization will they support? Will the dollars generated go to research, education, community programs or all of the above? Komen is very specific about our programs, activities and grants awarded to support our mission to eradicate breast cancer as a life-threatening disease. View Komen's most recent Annual Report.

5. Is the program meaningful to me?
Is the program supporting a cause you believe in or have been touched by? Based on the details of the program and the potential for dollars to be raised does the program make sense to you? Selecting the right program is a personal choice based on your interests, your passions and a cause that is important to you.


~LilSis