October 24, 2009
We've talked a lot about Las Vegas this past week, but we're not quite finished yet!  We have more to tell you!
On our last night in Vegas, we had free tickets to see "Zumanity; The Sensual Side of Cirque du Soleil".  And, sensual it was! Wowee!  We'll be reviewing the show shortly, but here's a little sneak peek at the real BigSis and LilSis playing around in the Zumanity gift shop.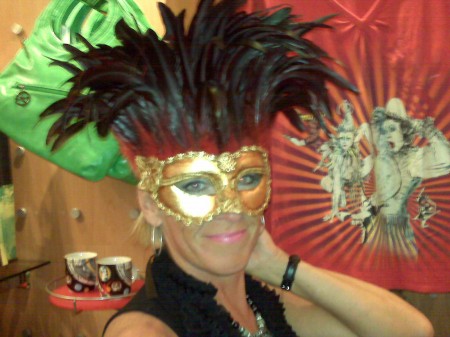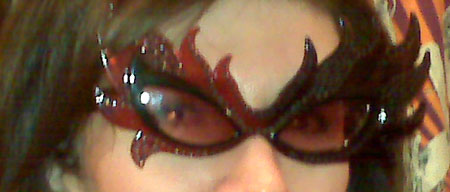 This shop was full of fun items: t-shirts, masks, sunglasses, and also lots of sketchy stuff that we WON'T show you!
Don't forget to come back for the Zumanity review in our next post.  Pssst…here's a secret.  It's going to be a video!  Our first video ever! 😀
PS: Just a reminder that BigSisLilSis is still PINK for Breast Cancer Awareness Month. Don't forget to support your local breast cancer charities!


~LilSis