October 27, 2009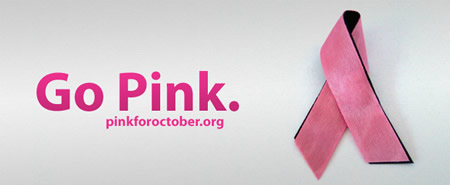 In case you missed our post at the beginning of this month, we went Pink for October to show our support for breast cancer awareness during the entire month of October.

Throughout the month of October, companies around the country step up with pink limited edition products benefiting breast cancer awareness. From laptop cases to beauty products and even applesauce, here are a few of my favorites who donate a percentage of their profits to Susan G. Komen For the Cure.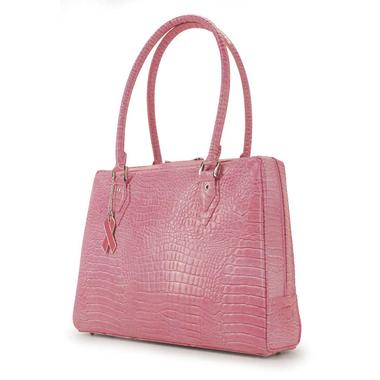 I LOVE this Komen Milano Pink Ribbon Laptop Case sold on SkyMall. Mobile Edge will donate 10% of the retail sales of each case to Susan G. Komen For the Cure.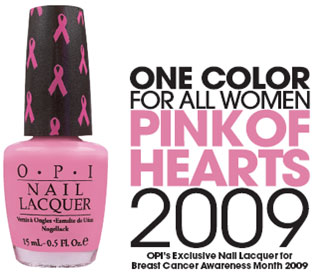 The OPI Pink of Hearts 2009 edition nail polish will be sold at specialty retail locations throughout the month of October. If you can't find it in the stores, it is still available on Amazon. Komen for the Cure will receive a guaranteed $25,000 donation.
Smashbox is offering this limited-edition Photo Finish lipstick in their best-selling babydoll pink shade to benefit Susan G. Komen. 40% of the proceeds will go to the Los Angeles County Affiliate of Susan G. Komen for the Cure.
Mott's Applesauce is the newest national sponsor of the 2009 Komen Race for the Cure series. They created several special limited edition applesauces to benefit Susan G. Komen for the Cure. I've had the Granny Smith and it's awesome! In 2009, Mott's will donate $800,000 in connection with their Race for the Cure ® sponsorship, as well as $300,000 for their cause marketing program.  Their total donation for the year is $1.1 million.
Those are just a few of my favorites. Check out Target online to see their huge selection of pink kitchen and housewares products available through October 31st. If BigSis didn't already have every single kitchen appliance in pink, I might buy her one of these.

~LilSis