December 5, 2009
How 'bout we kick off this month's series of 'Caturdays' with a early Merry Christmas wish from TomTom? Can you tell how much he loves his new Santa Hat and scarf?
Here's what happened after the photo shoot was over.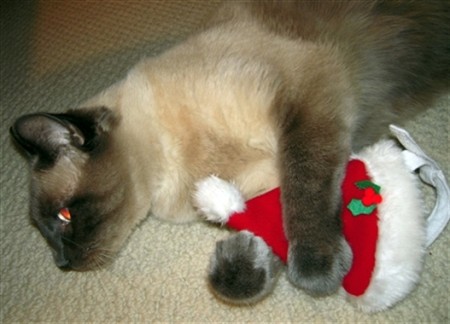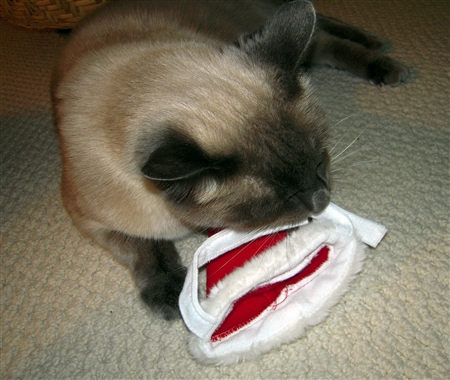 Hopefully, we'll get to see some photos of BigSis' little furkids in their Christmas hats since they wouldn't cooperate at Halloween! 


~LilSis