December 14, 2009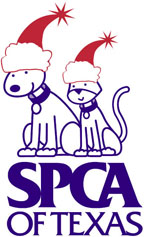 It's finally here; the day we've been working toward and looking forward to since last year's sale that resulted in a $3,055 donation to the SPCA of Texas!
The baking and packaging is all done, and now all we can do is sell these goodies!  Our goal is another $3000 for our favorite charity, and we pray pray pray that we make it!  Our secret fantasy – not so secret now – is that we sell everything we've made!  How incredible would that be!
If you're in the Dallas area, email me for directions at bigsis at bigsislilsis dot com.  We'd love to see you!
If you're not in the area and you'd like to help these little furkids, you can donate at http://www.spca.org/goto/bakesale.  If you use this url, the SPCA can see that your contribution came through our event, and we can send you a thank you!
Thanks for your support, your well wishes, and your prayers for a successful event today!

~BigSis