March 22, 2010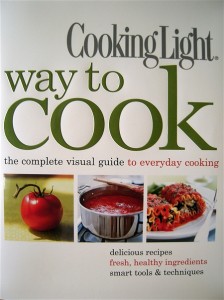 Spring is in full bloom here in sunny Southern California and ya know what? That makes me really, really happy! 🙂
I know BigSis just shared some photos of the crazy snow that hit Dallas on the first full day of Spring, but things couldn't be more different here. Not only am I happy, but all the rain that we got here in January and February produced some very happy flowers in my yard.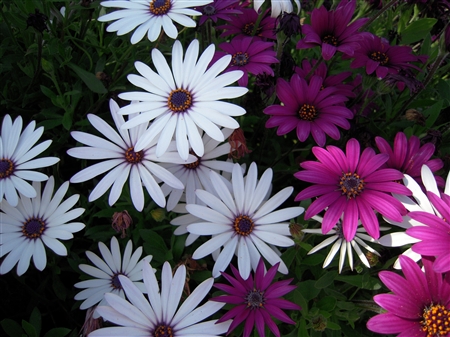 So, what does the weather have to do with a cookbook giveaway?
The sun's shining, the flowers are blooming, and I'm in a good mood so I thought this would be as good a time as any to give away a copy of one of my favorite cookbooks, "Cooking Light way to cook".
This hardcover, almost 500 page cookbook has over 850 photos that show you how to prepare more than 200 recipes. I'm a "visual learner" so this cookbook is "right up my alley". Cooking Light describes this cookbook as a highly visual book and that's no exaggeration.
Here's just a little peek inside this book. There's a ton of "How To" step-by-step instructions in this book; from the simple "Way to Steam Veggies" and "How to Boil an Egg" to "How to Grill Fish" and "How to Braise Meat."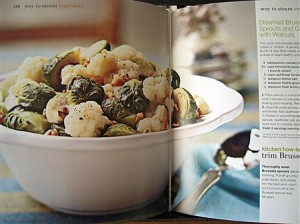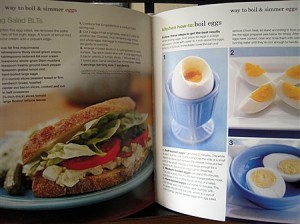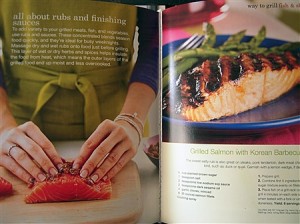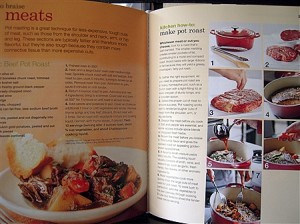 There's also a whole section devoted to "How To" baking instructions that I will definitely be reading when I decide that it's time for me to work on my baking skills. If you're like me and love cookbooks loaded with beautiful photos, I really think you'll love this book!
So, here's how the giveaway is going to work.

If you'd like to enter to win this cookbook, just leave us a comment here on this post.
If you follow LilSis on Twitter, let us know by leaving another comment on this post.
If you follow BigSis on Twitter, let us know by leaving another comment on this post.
If you're already a Fan of BigSisLilSis on Facebook or you Become a Fan, you can let us know by leaving another comment here. (Notice our new badge in the right sidebar!)
Stumble this post then come back here and leave another comment to let us know that it's stumbled. (We'll be getting a new stumble button soon, but, for now, the "stumble this" link is next to "Share" under the post.)
So, that's five chances to win this cookbook.
Wait.
Let's add one more chance to win to make it a nice even number.
Tweet about this giveaway and come back to this post to let us know you tweeted and you can leave one more comment.
That's six chances you have to win this cookbook!
Since there are six chances to win, I decided to give everyone six days to enter. The contest will officially end at midnight March 28th.  The winner will be randomly chosen and will be announced on Monday, March 29th.
Ready. Set. GO!
Good luck!
(I'll let ya in on a little secret. If you follow me on Twitter or are a Fan of BigSisLilSis on Facebook, I'll be giving you some bonus chances to win during these six days.)

~LilSis