May 3, 2010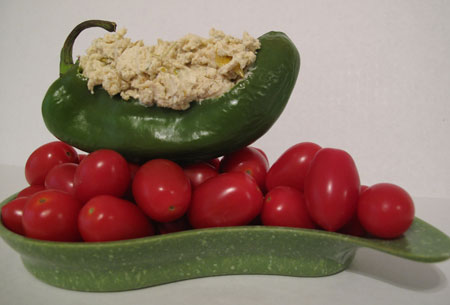 Is it really May already? I must say this every month, but it does seem like time is flying by faster than ever before.  I know we had an early Easter this year but where did the rest of April go? We've got Mother's Day already right around the corner and before you know it we'll be celebrating Memorial Day and the Fourth of July!
But before we get ahead of ourselves, we've got Cinco de Mayo sneaking up on us in just two days. So, whether you're looking for an easy appetizer to take to a party or you're cooking for a large group of friends and family, here are some of our all time favorite recipes that are perfect for a Cinco de Mayo celebration.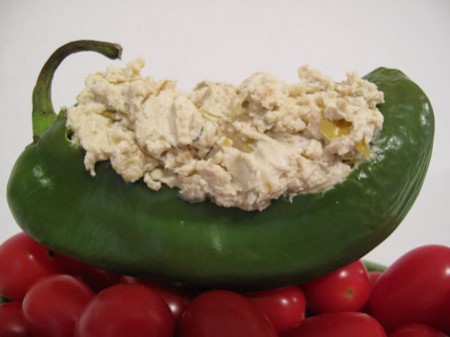 Hatch Green Chile and Garlic Goat Cheese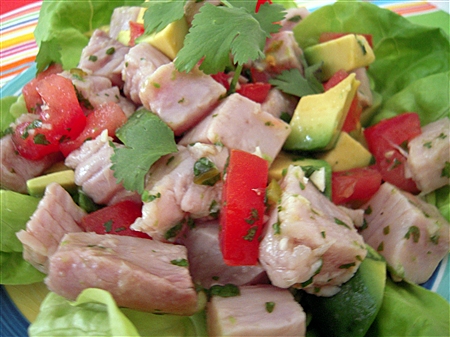 Ceviche Salad with Avocado, Cilantro and Green Chile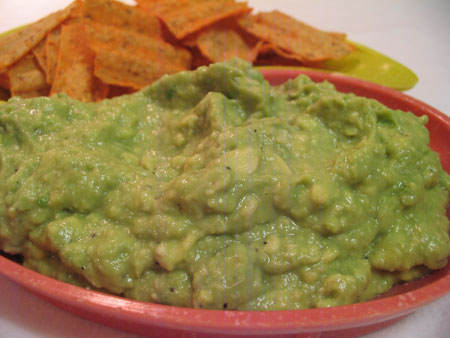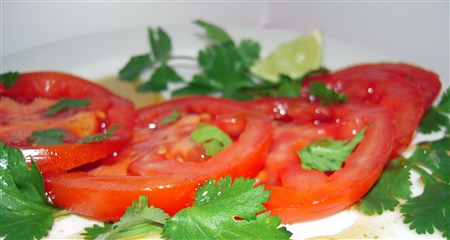 Roasted Garlic Dressing with Green Chilli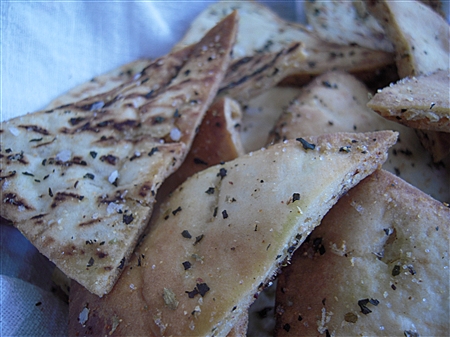 (This is a terrible photo, but this soup is perfect topped with grated cheese, sour cream and toasted tortilla strips)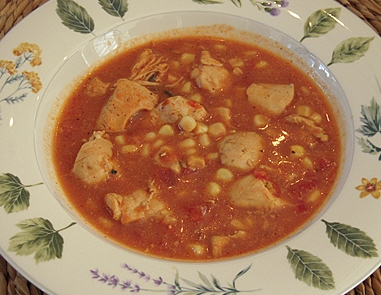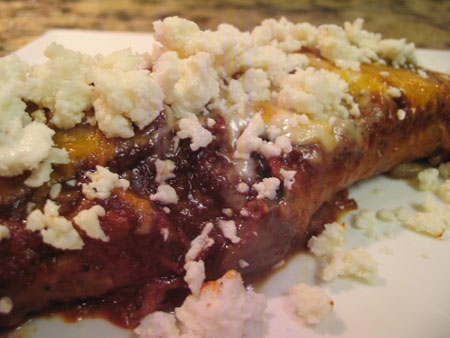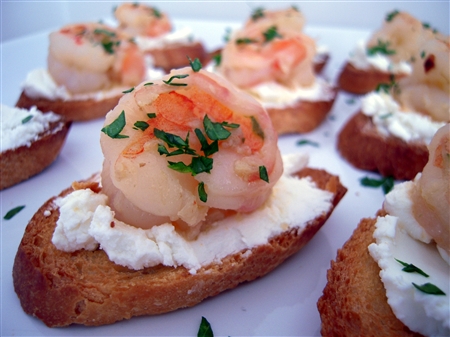 Shrimp with Garlic and Chile Pepper
This next recipe is one of Bry's favorite appetizers but every time he makes them they're gobbled up so quickly we never have time to take a photo! Yes, they're that yummy!

Bry's Stuffed Peppers
15 fresh jalapeno peppers
1 pound Italian sausage
1 (8 oz) cream cheese
1/2 pound bacon
Cut peppers in half lengthwise. Clean out seeds with spoon. Set aside on foiled lined cookie sheet. Saute sausage and drain. Add the cream cheese to the sausage and mix well.  Spoon into peppers and wrap 1/3 slice of bacon around each pepper. Bake at 350 for approximately 20 – 30 minutes. Put under the broiler for a few minutes to further brown the bacon, if desired. Drain on a paper towel, then serve warm.
And, lastly, we can't forget about something sweet.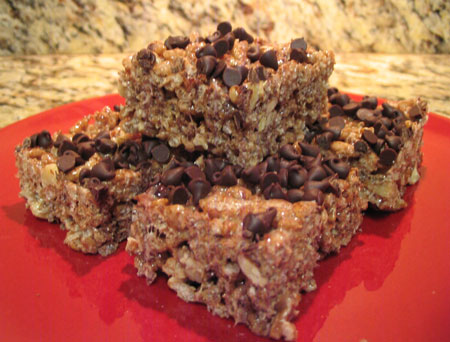 Mexican Chocolate Rice Krispie Treats
Hopefully, we've given you a couple of ideas to help you with your celebration, but whatever you decide to do on Wednesday, have a safe Cinco de Mayo!


~LilSis