June 28, 2010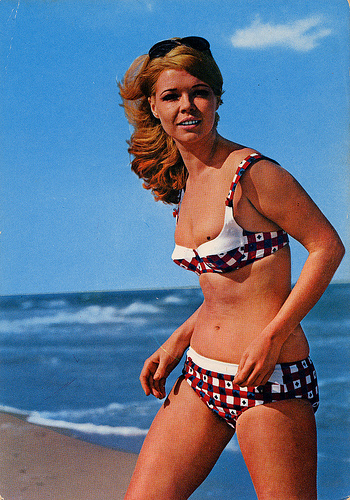 I'm back from Vay Cay in Californie (we had a wonderful time, thanks for asking), and now it's almost July 4th already.  So, I'd say it's WAY past time to talk about our top 15, must-have, can't-do-without, essential summer beauty products.  These are the products that we go back to summer after summer, and we can't recommend each one of them highly enough.  Let's jump right in!
Hair Mask: Neutrogena Triple Moisture Deep Recovery Hair Mask
Hair remover for body (arms):

Sally Hansen Sensitive Skin Spray-On Shower-Off Hair Hair Remover
Shaver:

Schick Quattro for Women
Sunscreen for Body:

Neutrogena Fresh Cooling Body Mist Sunblock SPF 45
Sunscreen for a Super-Active/Water Sports Face & Lips: Vertra Face Stick SPF 50 and Hawaiian Tropic Ozone Sport Sunblock
Moisturizer for Body: L'Occitane Almond Supple Skin Oil
There you have it! Our Top 15 list of can't-do-without products for summer.  Now, how about yours?  Is there a summer essential beauty product that we've missed?
Flickr Photo credit: Zellaby

~BigSis