August 2, 2010
Have you been able to enjoy any lazy days this Summer?
Do you ever have the pleasure of waking up in the morning and knowing that you have absolutely nothing that you have to do that day?
No?
Me neither.
Not in my world.
I can't even remember the last time I had a day like that.
It was probably three years ago, which was our last vacation.
I was daydreaming about what I'd love to do given just one day with no responsibilities.
It might go something like this.
First, no alarm clock would be set. (It would be so nice to start off the day by awaking naturally and not panicking if it's past six o'clock.)
After a nice, leisurely breakfast, I would probably go for a walk and then I would hop on my Beach Cruiser and go for a long bike ride without thinking about where I'm going or when I have to be home.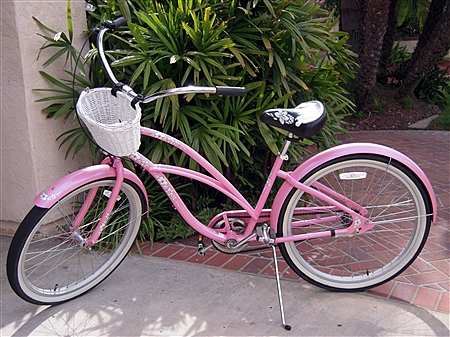 I'd love to spend a few hours at the beach with good friends, a picnic lunch, some cold beverages and a stack of magazines.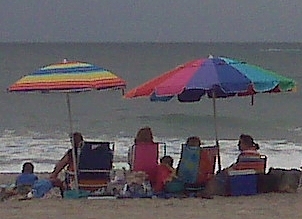 Next, I'd come home and maybe do a little gardening and then curl up on a raft with a good book and not worry about the time or what I'm cooking for dinner.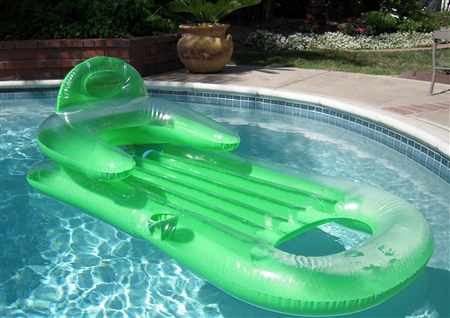 Just to prolong my lazy day, I'd probably stay up late and watch a sappy, 'chick flick' and call my best friend that I don't get to talk to near enough.
And if I happen to fall asleep on the couch, the family would have strict orders not to wake me. (That's some of the best sleep I ever have.)
One last thing; on my lazy day, the guys aren't allowed to call me and ask where I'm at, what I'm doing, or when I will be home.
A girl can dream, right?
That would be my idea of a perfect lazy day.

What would a perfect lazy Summer day be like for you?

~LilSis