October 14, 2010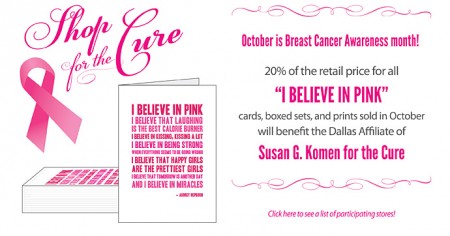 I'm in LOVE with these note cards!
The I Believe in Pink design, created by stationery and graphic design studio Southern Fried Paper, was inspired by Audrey Hepburn's quote stating her love of pink and all things feminine.
20% of the retail price for all "I Believe in Pink" cards, boxed sets, and prints sold online and in participating stores during the month of October will benefit the Dallas Affiliate of Susan G. Komen for the Cure.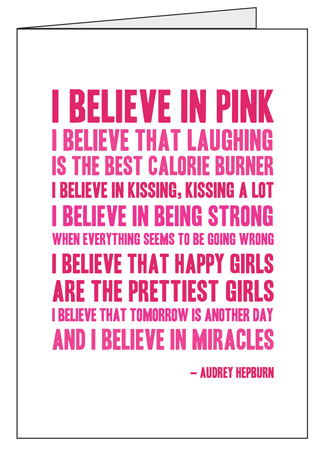 The cards are $3.25 if purchased individually, but the boxed set of 12 cards and envelopes retails for $17.95; making each card just under $1.50 each. That's a great price for such an adorable, high quality, note card!  I love this quote so much, I think I'll frame one to hang in my office.
It's a nice little reminder to laugh, kiss, and be HAPPY! 🙂

~LilSis