October 18, 2010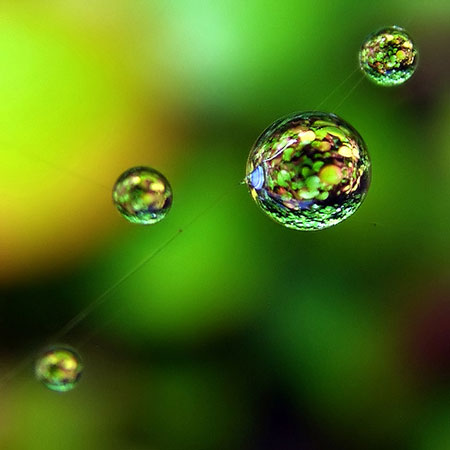 Remember when President George H.W. Bush mentioned a "kinder and gentler" nation?  BigSisLilSis just celebrated our 2nd blogiversary, and those words "kinder and gentler" just seem appropriate as we think about year 3.
The last two years have seen us publish 607 posts, and we hope to continue at that pace.  We absolutely plan to keep posting with a positive attitude and message, and to keep talking about food, health, fitness, fun and anything else that interests those of us girls who are 40-plus.
What has changed in our worlds since we started BigSisLilSis in 2008?
We're both focusing on things we can do around our homes to "Go Green"
We both made a commitment to purge our homes of all products that are animal-tested
After 16 years as a vegetarian, I went the rest of the way to vegan in January
LilSis is having to learn how to eat a non-dairy diet
Recycling has finally become a priority in my household
The result of these changes is a kinder, gentler, greener BigSisLilSis.   We feel like we're finding our voice; figuring out who we are and what is most meaningful for us to talk about.
What does that mean to our readers?
We'll continue to share reviews of our favorite products, but we won't be reviewing anything that we know to be animal-tested
Since we both go berserk when we find new beauty products that actually show results, we'll keep sharing our new discoveries
You'll see BigSis' recipes here from time to time without animal products (you may have already noticed a few)
LilSis will continue to bring you healthy recipes suitable for a family of hungry guys, but also try to adapt some to non-dairy recipes
We're both extremely committed to exercise in order to stay healthy and fight the "mid-life, menopausal, almost inevitable, battle of the bulge".  If we discover anything works for us 40-plus women, you can bet we'll share it!
We talk about it all the time, but it's true that LIFE IS SHORT.  Too short to be negative!  As we discover motivational tools or reading that helps us stay positive and encouraging, we'll tell you about it asap!
Our overall goal is to bring you information that will enhance your lives in a brighter, healthier, greener, more compassionate way.
Living this way is a daily learning experience for us, and we hope you'll give us your input along the way.  Thanks for joining us!
Photo credit: Ecstaticist

~BigSis