October 23, 2010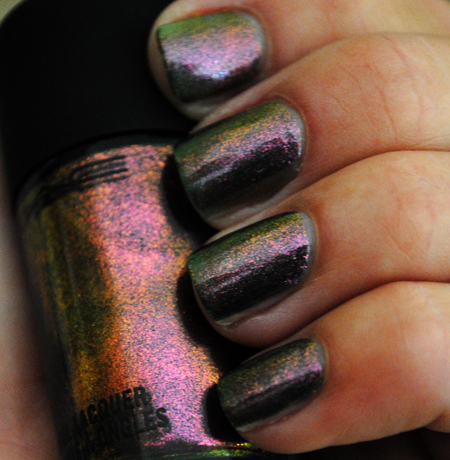 I'm known for wearing some unusual colors on my toes but I haven't worn color on my fingernails in years. I usually just keep a clear coat on or maybe a pale, pale pink or an occasional french manicure for a special occasion.
We mentioned the launch of the MAC Venomous Villians Collection last month and luckily both of us got our orders in the day the collection was available online. If you wanted any of the awesome products in this collection you had to act fast because there were items already sold out on the very first day.
For some reason, I could not resist this Mean Green Nail Lacquer. The photos just don't do justice to this color. This duochrome polish has a green base filled with a shimmer that flashes rose, gold, copper and pink depending on how the light hits it.  The base color adds a greenish glow at the edges.
I definitely stepped outside my comfort zone when I put this color on my fingers, but I'm so glad that I did.
This one was taken outside in the sun so it really shows the sparkles!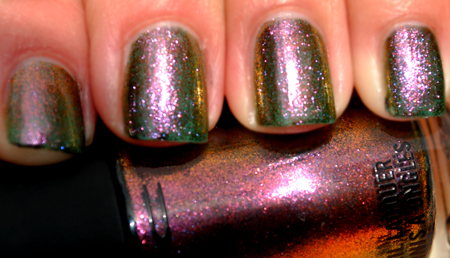 (Thanks to my budding photographer, HayHay for helping with this photo shoot.)

~LilSis