December 27, 2010
Can you believe that Christmas 2010 is behind us?  As always, it snuck up on us and then became history in the blink of Santa's eye, didn't it?
So what did you do the day after Christmas?  Here's what I did:
Used the Amazon gift cards I got for Christmas. I got a pink (of course) Cuisinart 7-speed hand mixer and 6 books. Yes, Amazon cards DO burn a hole in my pocket!
Ordered Beachbody's Brazil Butt Lift. My plan is to integrate this different workout in with the second round of P90X that I'm about to start.  Confused muscles are happy muscles!
Balanced my checkbook (boo!)
Went crazy on the furkids with the FURminator deShedding Tool
and cleaned their recent barfage from my carpet with the magic carpet cleaning potion
Did a boatload of laundry using my new favorite laundry detergent: Seventh Generation Laundry Detergent Free & Clear
.  Adios, Tide!  Let me know when you stop animal testing and maybe I'll consider coming back to you.  Til then…
Chose the Franklin Covey planner refill that I want for 2011: Blooms Monthly Tabs
Packed up all of the 2010 SPCA Bake Sale materials for next year. Our total so far for this year's sale is close to $3,400.
And last but not least, I roasted up a big pile of Brussels Sprouts to try to counteract all of the chips, lemon bars and pasta salad I've eaten in the last couple of days!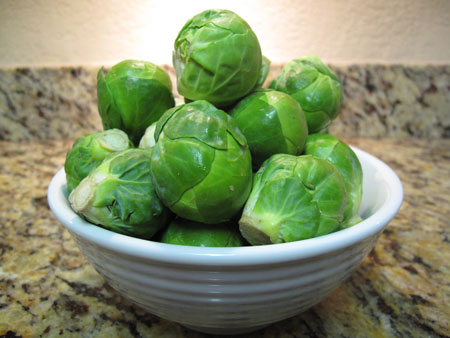 Just slice them up, and then toss with a touch of olive oil, garlic powder and lemon pepper.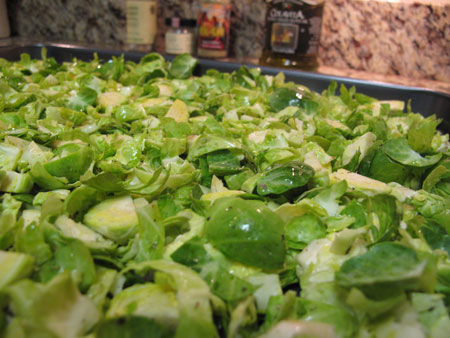 Roast at 450 degrees for around 30 minutes or until crispy.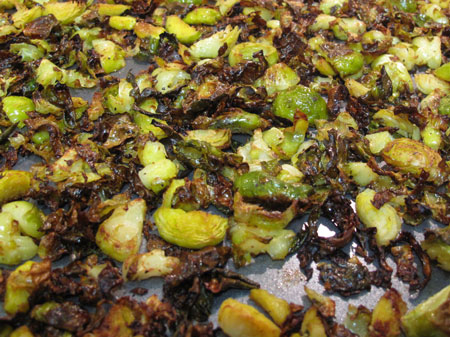 So that was my day.  Did you feel a fire lit under you to get things organized and ready for the new year, as I did?

~BigSis