February 6, 2011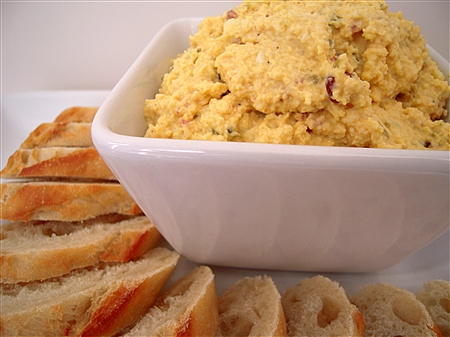 If the Bears had made it to the Super Bowl, we would definitely be having a huge party at our house today, but, since that's not the case, we'll be a little more low-key. The guys will still watch the game and I'll probably pay some attention just because the game is in my home town and old stompin' grounds, Arlington, Texas!
(It'll be interesting because no one expected snow in Texas, in February, but Jerry got his Super Bowl!)
I ran across this recipe while browsing Food Network's site for some Super Bowl snack ideas and I thought it sounded quick, easy, a little different; and I had some eggs I needed to boil, so I decided to give it a try. I tested this out on my guys and a few friends and it got a thumbs up from everyone! It's a little bit of a cross between a deviled egg and egg salad.
Deviled Dip
(adapted from Food Network)

8 hard boiled eggs
1/3 c. Vegenaise
1 T. mustard
3 T. dill relish
3 T. real bacon bits
1/2 t. Frank's Red Hot (plus a few extra dashes)
1/4 t. Paprika
fresh ground pepper (to taste)
dash of salt
chopped chives
sliced baguette bread
Peel the eggs, chop them, place into a bowl. Add the Vegenaise, (or mayo/miracle whip), and puree til smooth. Add remaining ingredients and stir until blended well. Serve on sliced baguette bread and garnish with chives or bacon bits.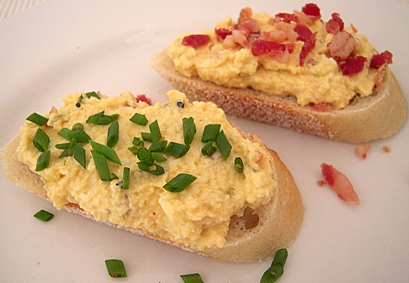 For the guys, this is obviously just a snack, but for us girls, this definitely could be a very satisfying lunch!
(Note: Since I can't have dairy and I really wanted to try this, I substituted Vegenaise for the mayo and no one even noticed.) Shhhhh…

~LilSis