February 16, 2011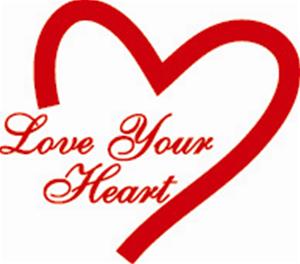 We've been talking so much about Valentine's goodies these last two weeks that we haven't yet mentioned that February is Heart Healthy Month. Heart disease is still the number one cause of death in the United States and a major cause of disability.
Even though heart disease is sometimes thought of as a "man's disease", women make up almost 50% of heart disease deaths. This fact from the CDC is pretty alarming.
"Heart disease is often perceived as an 'older woman's disease', and it is the leading cause of death among women aged 65 years and older. However, heart disease is the third leading cause of death among women aged 25–44 years and the second leading cause of death among women aged 45–64 years."
The CDC also states that nine out of ten heart disease patients have at least one risk factor. Several conditions and lifestyle choices can put women at a higher risk, including:
High cholesterol
High blood pressure
Diabetes
Cigarette smoking
Overweight and obesity
Poor diet
Physical inactivity
Alcohol use
Most of us know that our leading weapon against heart disease is a healthy diet and routine exercise. Heart disease is rampant in my hubby's family so cooking heart-healthy recipes is always on my mind when I plan our menus.
Last year, our physician recommended that my hubby get this book.
The DASH Diet Action Plan: Based on the National Institutes of Health Research: Dietary Approaches to Stop Hypertension
We did buy the book and found it to be very informative and helpful, so I would suggest it to anyone who may not know where to begin trying to lower their cholesterol and blood pressure.
And, this is an excellent cookbook from the American Heart Association.
American Heart Association Low-Fat, Low-Cholesterol Cookbook, 4th edition: Delicious Recipes to Help Lower Your Cholesterol
Here are Life's Simple Seven, seven heart health factors from the American Heart Association. You can get your assessment on Life's Simple Seven simply by taking seven minutes to answer a few questions to learn the state of your heart and what you can do to live a better life.
I took the assessment and it didn't even take five minutes. You can spare five minutes, can't you?

~LilSis