April 6, 2011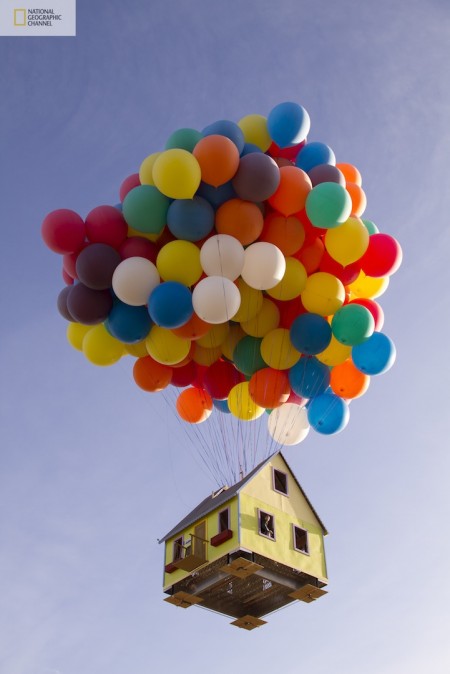 Did you see the movie "Up"?
I took the little guys to see it when it came out a few years ago and we loved the movie! (Even though it was a bit of a tearjerker.)
When I saw the scene where the house floats up and away into the sky, I wondered to myself if that was really possible.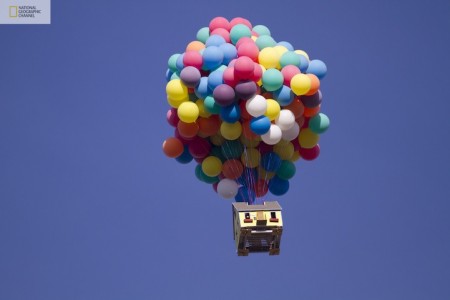 I guess the answer to that question is 'yes'!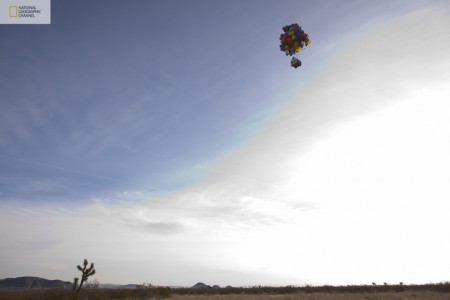 Last month, National Geographic Channel and a team of scientists, engineers, and balloon pilots successfully launched a 16′ X 16′ house 18′ tall with 300 8′ colored weather balloons to set a new world record.
The filming of this National Geographic experiment will be part of a new National Geographic series called How Hard Can It Be?, which will premiere this fall. (You can read more about this experiment on Modern Met, which is where I found out about it.)
How awesome would it have been to be inside that house when it floated into the sky?

~LilSis