April 12, 2011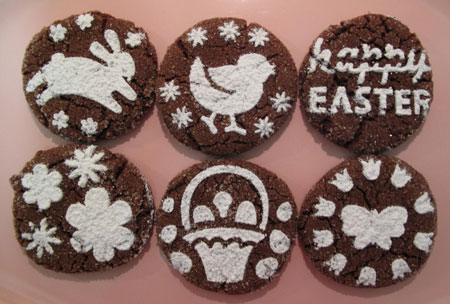 I said the other day that Easter required chocolate, and I meant it!
These are my favorite chocolate cookies right now, since I made them for the SPCA Bake Sale last December.  They're Isa Chandra Moskowitz's Mexican Chocolate Snickerdoodles from Vegan Cookies Invade Your Cookie Jar
, and they're delicious!
They do need to be dolled up and decorated just a touch for Easter though, don't you think?  I thought!  And this is what I came up with.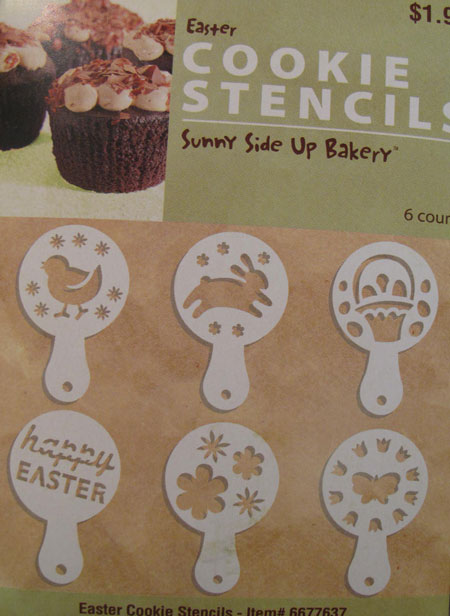 I found these cute Easter stencils at Hobby Lobby.  If you have a Hobby Lobby near you, you know that no one does adorable holiday food packaging and goodies like they do!  Most of our decorative bake sale packaging comes from Hobby Lobby.
Back to the Easter stencils.  For just $1.99, I got 6 reusable plastic stencils that can be used with cookies, cupcakes, or anything else that is flat.
All you do is choose a cookie or cupcake with a level surface.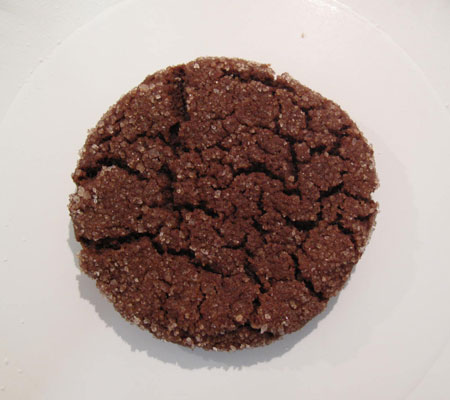 Place a stencil on the cookie.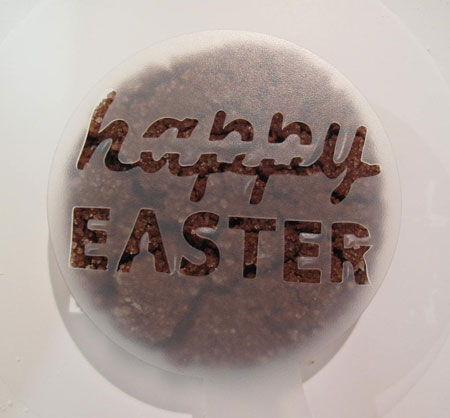 Sprinkle it with powdered sugar, as heavily or as lightly as you like.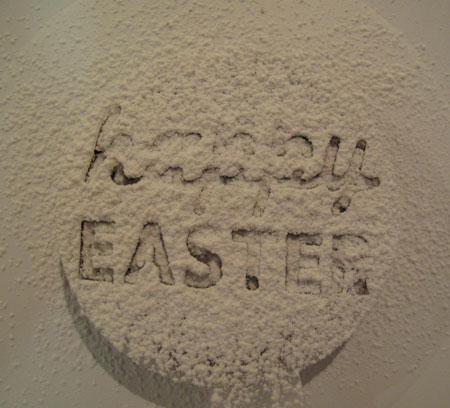 Carefully remove the stencil and admire your pretty image!  How fun is that!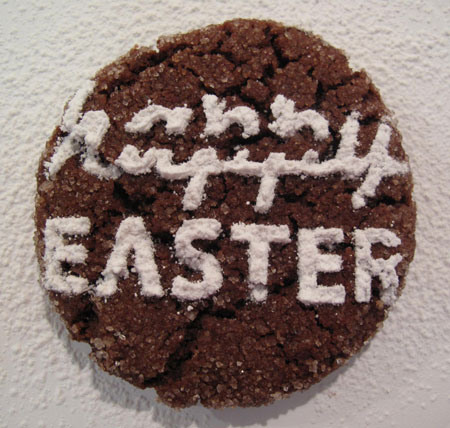 I experimented with colored coarser sugar on a cookie, and it didn't work out too well.  So I had to eat that one.  Oh, darn.  This blogging thing is rough.  🙂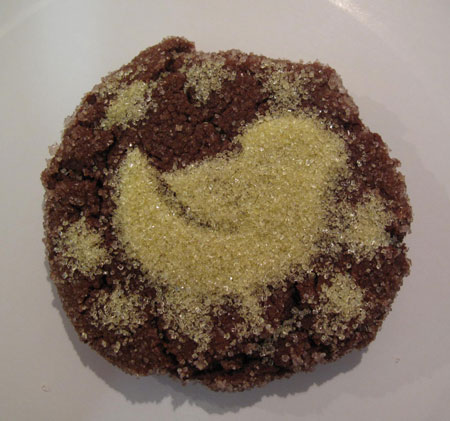 Powdered sugar looks pretty on a cookie, but it doesn't stick so you have to be careful not to disturb the image.  I bet it would stick better if you sprinkled the sugar on a frosted cookie or cupcake.
I already showed you the "Happy Easter" cookie close-up.  Here's the Easter basket…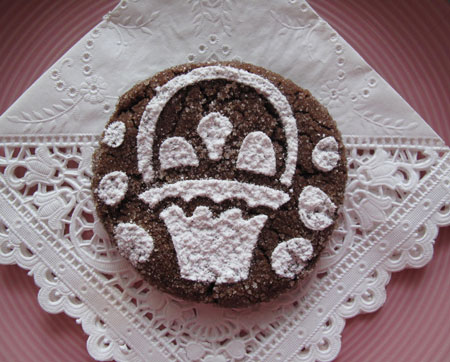 the Easter Bunny…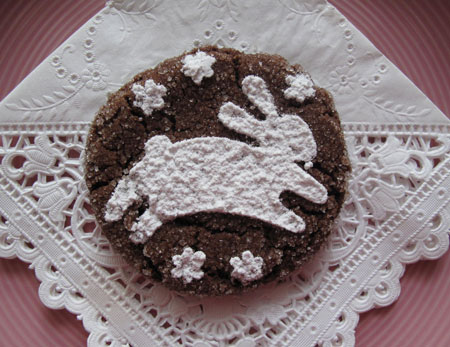 the flowers…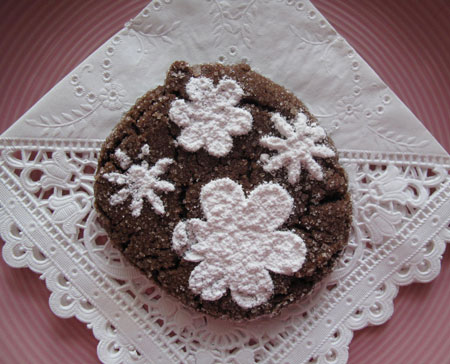 the butterfly with tulips…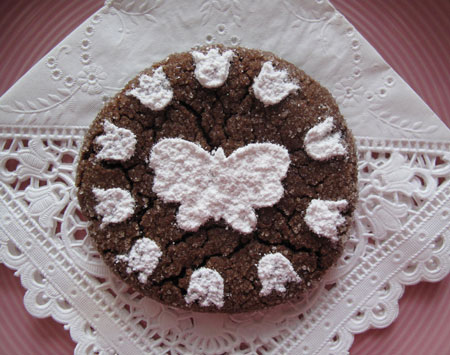 and the chickie!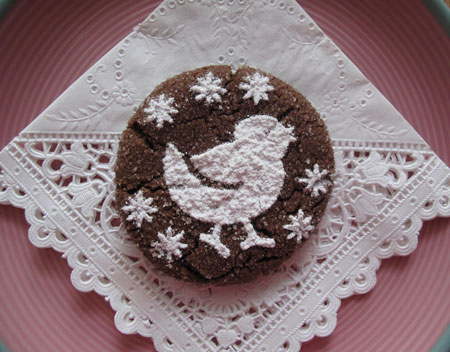 This was a fun and super-easy project to do, and I bet your kids would love to help with it!  You may be cleaning up powdered sugar til next Easter, but at least you'll have great memories to show for it!
We're still hatching up more Easter fun, so check back with us soon!

~BigSis