April 14, 2011
I'm not much of a sweet eater but there's something about Easter that brings out a little bit of a sweet tooth in me. Maybe it's all those years of eating the Reese's peanut butter eggs and Cadbury cream eggs that makes me crave sugar at this time of year? 
If you're in the mood to make some festive sweet treats for Easter and are interested in trying something a little different this year, you might want to consider making some of these adorable Easter Cake Pops.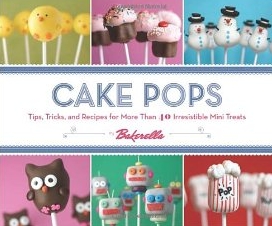 Cake Pops: Tips, Tricks, and Recipes for More Than 40 Irresistible Mini Treats
Just in case you've never seen or heard of Bakerella, she has become quite infamous for creating the most adorably decorated, fun, and festive Cake Pops. Last year she came out with her own gorgeous book that shows you how you can make them yourself.
It's not too late to order this book from Amazon and have it in plenty of time to make some of these for Easter!
Here are just a few of the Easter Cake Pops featured in her book.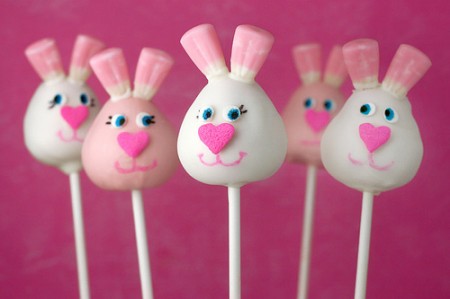 Easter Bunny Cake Pops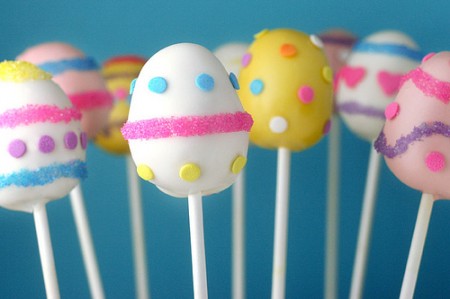 Easter Egg Cake Pops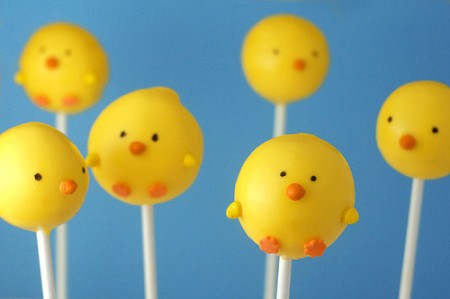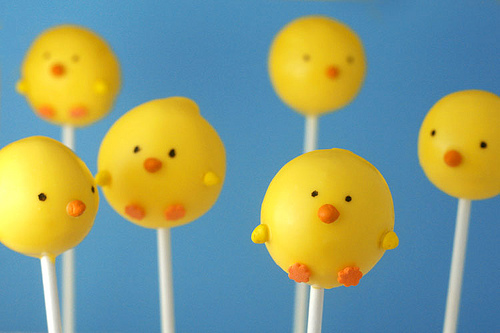 Easter Spring Chicks Cake Pops
I just love each of every one of these adorable little creations!
I'm actually stepping outside my comfort zone this year and am going to attempt to make my first Easter Bunny Cake! If it's not a total flop, I'll be posting photos here in just a few days, so be sure to check back with us. 
(Images from Bakerella)

~LilSis