August 13, 2011
Woo Hoo! The much anticipated family vacay has officially began!  The morning started by me picking up BigSis, SisMama, BDot, and Tay at the San Diego airport.
Ya think they have enough luggage to last 10 days?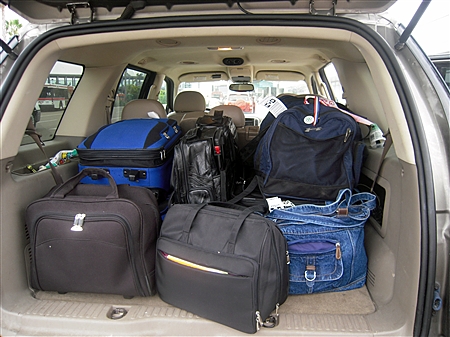 Then, we proceeded DIRECTLY to Bry's house to introduce baby Jack to his great grandmama, great aunt, great uncle and second cousin.
Could there be anything more adorable than these sweet, little baby's hands?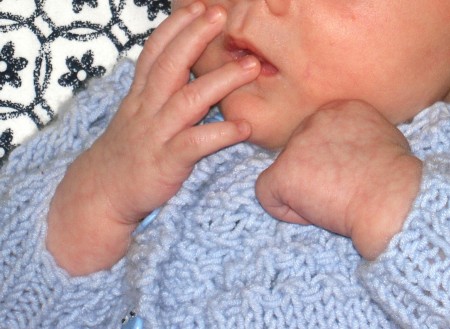 Then, as tradition has it, we always start off every visit with a trip to a local Mexican food restaurant for some yummy food and a couple of nice cold cervezas.
(Apparently BigSis was thirsty; cause while I was parking the car, she got a little head start on me.)
I'm so excited and grateful that my boss gave me the entire ten days off  to visit with my family. We'll be super, duper busy this week trying to cram in everything that we want to see and do, but we'll be posting some photos along the way if we have anything fun to share!

~LilSis