August 30, 2011
Last week was crazy and sad.
Sadly, we said our goodbyes at the airport on Monday at the end of our 10 day vacay, then it was back to school shopping for me and back to work for both of us on Tuesday. Unfortunately, the week ended with BigSis and SisMama attending a funeral for a family friend who's life was cut way too short.
Sometimes things happen in life that make you slow down, take a deep breath, and pay attention to what's most important in life.
For both of us, it's our family and our health; and we try really hard to remember that on a daily basis. We know that it can all be taken away in an instant.
Even though August is almost gone, we do have a couple of fun dates to celebrate. Tonight we're celebrating a big one; HayHay's 18th birthday, and tomorrow is my 20th wedding anniversary.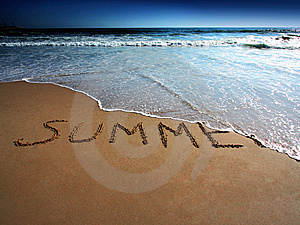 Sadly, Summer will soon be coming to an end but since we've got Labor Day weekend just a few days away, we'll have one last "big blowout" celebration with friends on Sunday before Fall arrives.
Once BigSis& I can catch our breath, we'll be back in a few days; hopefully in full force. 🙂

~LilSis