December 1, 2011
Know what a 6oo foot long greenhouse full of beautiful pots of poinsettias looks like?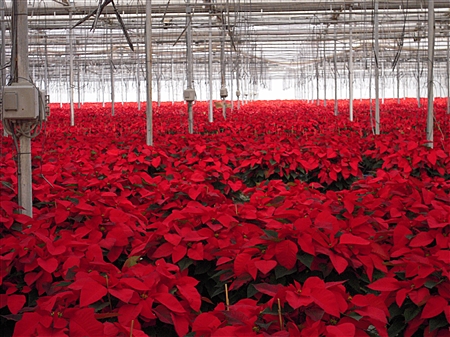 Answer: Gorgeous!
BigSis and I took a little road trip with a couple of friends to a local casino the other day just for a little penny-slot playing and lunch by the pool in some nice, warm sunshine!
On the way back, we decided to make an impromptu visit to Zalinda Farms, which happens to have the largest selection of poinsettias that I've ever seen! I didn't know it, but California is the top growing state for poinsettias in the U.S.
(It was so much fun being in the middle of all these flowers.)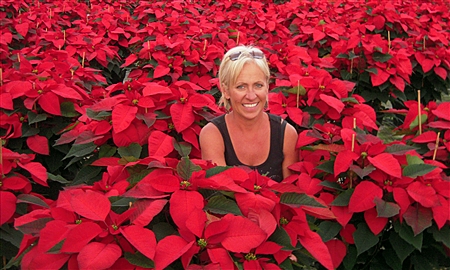 Unfortunately, BigSis is allergic to these beautiful flowers so she stayed back with our friend, G, while Patty and I took a few quick pics. Even though they were closing, the owner was nice enough to let us in for just a few minutes. (We probably did beg just a little bit.) 🙂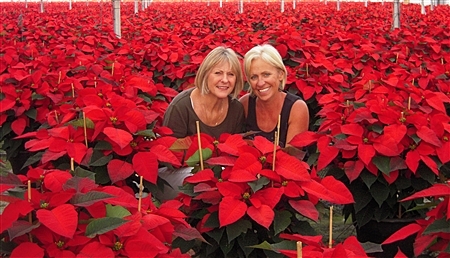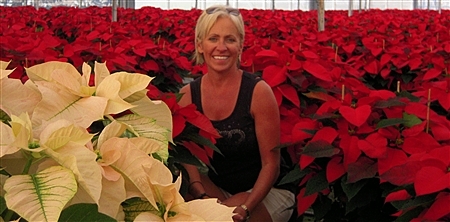 They had so many varieties of poinsettias to choose from but this was one of my favorites!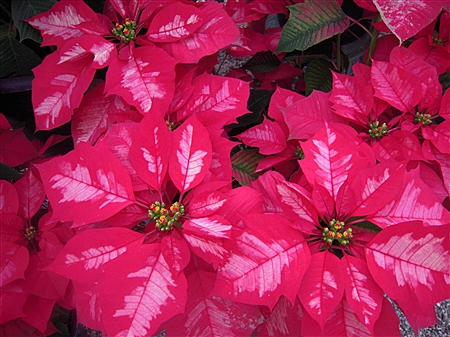 Our time together while BigSis was here in California flew by faster than ever but we had a great time, as usual! BigSis is back in Dallas now and we both had to get back to reality and back to work today.
Since the big Charity Bake Sale is right around the corner, I'm sure we'll be hearing from BigSis about some of the goodies that she's working on. Hopefully, she'll have time to share with everyone a quick "how to" on some gorgeous glittery gift boxes that she made for the Bake Sale.  🙂

~LilSis