December 4, 2011
Our bake sale for In-Sync Exotics is only a week away, so our ovens are in turbo mode and there's lots to do!  Here's a quick update:
These glittery cookie boxes are finished and waiting to be filled with goodies.  I'll give you a quick little how-to on making them as soon as I can get the chocolate and sugar off my hands.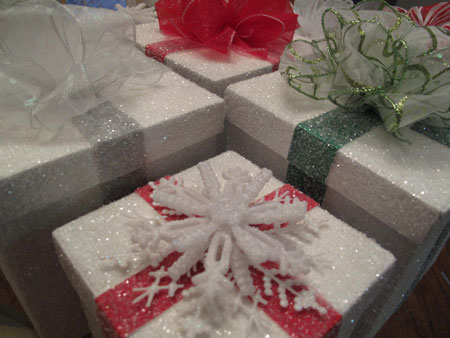 Remember these painted cross magnets I made around Easter? They make great Christmas gifts and stocking stuffers, so I'm getting them dressed up in Christmasy boxes for the sale.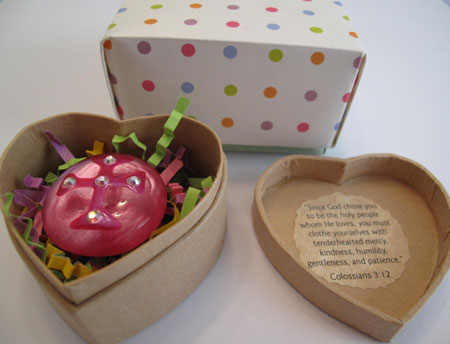 SisMama has already baked oodles of pound cakes in vanilla, chocolate, lemon and brown sugar/caramel flavors. Go, SisMama!
K & L have baked breads in apple cinnamon, spice, cranberry and blueberry flavors.  They're also working on doggie treats and bunches of cookies this weekend.
I have pumpkin walnut and banana chocolate chip gluten-free breads done, plus 3 varieties of biscotti (gingerbread, chocolate/chocolate chip and dried cherry orange), and 3 kinds of brownies so far.
We have some nibbles on matching our sales, and continue to market the event as well as

more

baking this week.
CityVet is graciously sponsoring our event for the second year in a row.  They have donated items for the sale, and are considering doing more for this worthy charity.  A huge thanks to CityVet for their support!
That's it for now, I have cookies to check on!  Stay tuned for more!

~BigSis