December 26, 2011
Yes, it's that time of year again. It's time to start thinking about the new year and whether or not you'll be making any New Year's Resolutions for yourself.
Some people despise New Year's Resolutions, but I love them. Resolutions and/or goals help me to stay focused and motivate me to start the year off on a positive note. They don't have to be something major like quitting smoking or losing 20 pounds. They can be small goals that you would like to achieve or just a few things that you would like to improve on during the new year.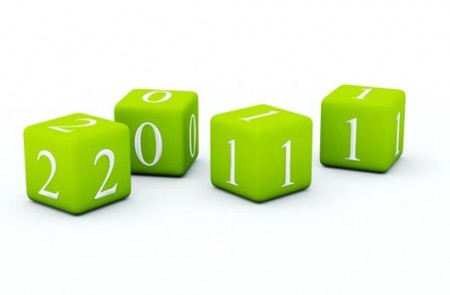 (photo credit: Zastavki)
But, before I look forward to 2012, I want to take a little time to revisit my Resolutions for 2011.  In 2010, I had 12 things on my list and that was a bit difficult to maintain throughout the year, so for 2011, I purposely made a shorter, more realistic list.
I only had five things on my list for 2011, so let's see how I did.
1. Goal. GO TO BED EARLIER.
Reality: This one is really, really hard for me because night time is finally my time to relax and do whatever I want to do, without interruptions. The first part of the year I had a crazy schedule which made it easy for me to stay up too late if I didn't have an early morning. About four months ago, I got a regular, set schedule which has me starting work at 4:00 a.m. so I HAVE FINALLY learned how to force myself to go to bed at 9:00 p.m.
2. Goal. Plan healthy meals for the week and do all grocery shopping in one trip.
Reality: I try so hard to do this on Mondays, but depending on my work schedule how manic the Monday happens to be, I don't always make this happen. I despise last minute trips to the grocery store two or three times a week, so this is back on the list for 2012.
3. Goal. Get back to yoga class twice a week.
Reality: Since I work on the mornings when my favorite classes are held at the gym, this didn't work out. Yoga is definitely at the top of my list for 2012. If I can't get to the gym, I'll find a way to do it at home. My sanity and "mental well-being" depend on it!
4. Goal. Restrict weekday "cocktails" and afternoon snacking.
Reality: I would have to say that I've managed to cut out most afternoon snacking on the weekdays, but need to get stricter on the weekends. I've done better on weekday cocktails, unless, of course, someone calls me and wants to get together for a drink during the week. But, I have learned how to say "no", sometimes.
5. Goal. Weigh in once a week on Friday morning.
Reality: I'm pretty good about doing this but it needs to be more of a mandatory thing so I don't let 3 or 4 pounds sneak up on me. I'm not one who is going to weigh every morning, but it's much easier for me to maintain my weight when I weigh once a week. This is still on my list for 2012.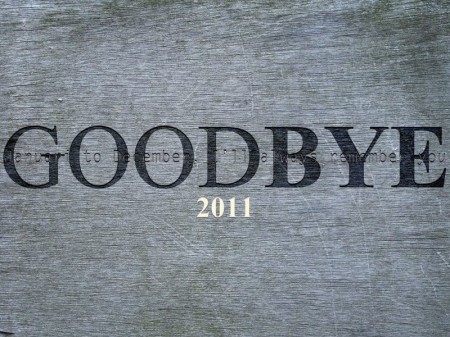 (photo credit: indieshuffle)
Considering that 2011 was a tough year in a lot of ways, I feel pretty good about not completely "throwing in the towel" when it comes to trying to stay in shape.
Between age, stress, hormones and a work schedule that prevents me from early morning exercise, a few pounds have managed to sneak back on my body. So…what am I going to do about it?
Stay tuned.  I'll be back soon with my plan for 2012.

~LilSis