January 1, 2012
Happy New Year to all our friends, family, and readers of BigSisLilSis!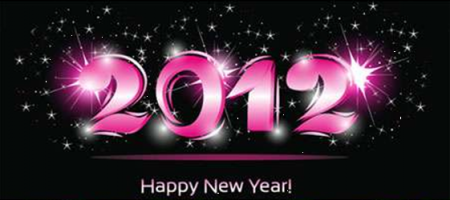 Here's hoping that everyone has a happy, healthy, prosperous 2012!
I like the ring of 2012, so I'm thinking, praying that it's gonna be a good year.
What did you do last night? Did you make it to midnight?
I almost did. We watched New York City welcome the New Year and then fell asleep about 15 minutes before midnight.
Have you heard the old wives tale that says if a home is in disarray on New Year's Day, then you'll struggle with clutter and a dirty house for the rest of the year?
I stayed up long enough to clean up our mess from last night just in case there's any truth to this tale. 🙂

What will you do today to welcome in the new year?
I'm making the Traditional Southern New Years Dinner  of ham, black eyed peas (for good luck) and greens (for prosperity) for family and friends. Here's my plate from last year.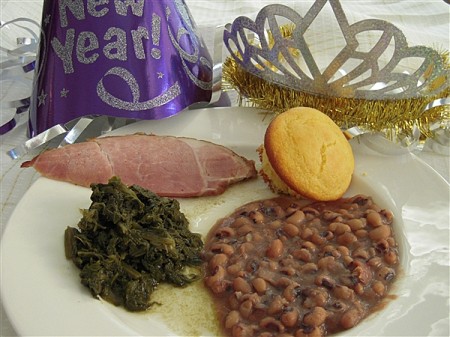 I actually ate several more bowls of peas throughout the day. You know that you can never eat too many black eyed peas on New Year's Day!
I also concocted a new black eyed pea dip this year that I didn't have time to post but I'll share that recipe with you soon. It was so good that you can make it any time; not just for New Year's Eve!
Did you make any New Year's Resolutions?
I always do. They motivate me and help keep me focused. I like putting them in black and white because I feel more committed and I can look back at them throughout the year to see how I'm doing. I'll be posting my goal list for 2012 later this week.
Have a fantastic, Happy New Year!

~LilSis