June 23, 2012
A couple of weeks ago, while BigSis and I had our one afternoon at the beach, I finally had a few minutes to flip through my June issue of Sunset magazine. In it, I came across an article titled Wow 'Em Cocktails that got me thinking it was time to come up with a new Summertime cocktail.
(I was going to do a Raspberry Fizz until I realized at the last minute that someone, not sure who yet, had polished off my Chambord and didn't tell me.  So, I'll be posting that recipe a little later after I get the chance to pick up more Chambord.)
Since we just celebrated the first day of Summer this week, I was trying to think of something that goes hand in hand with Summer. And since I have a huge bowl of fresh-picked lemons that a friend gave me, staring me right in the face, it hit me!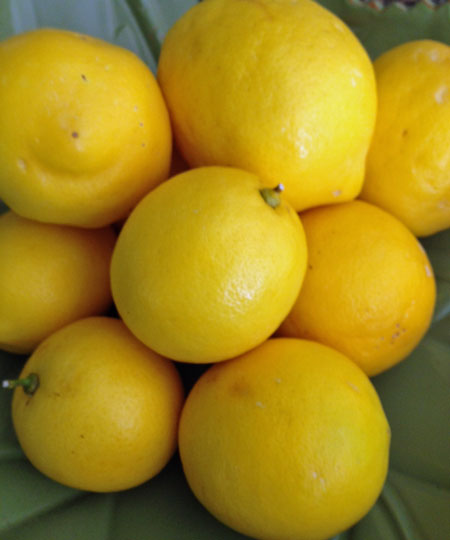 Lemonade.
And no; not just Plain Jane lemonade.
Let's kick it up a notch and make some Vodka Lemonade! Sound yummy?
It. Was.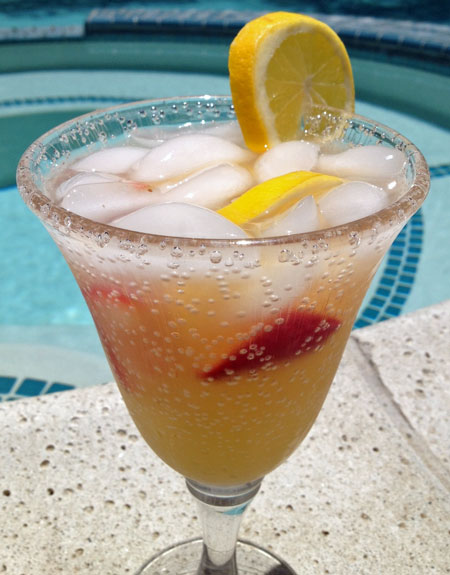 Summertime Vodka Lemonade Fizz
4 oz. fresh squeezed lemon juice
1 shot vodka
1/2 t. sugar
1 or 2 ounces of club soda
lemon and strawberry slices
This is super simple. Just squeeze the lemons and stir in the sugar until it's dissolved. Add the vodka. Put some lemon and strawberry slices in with the ice and pour the lemonade over the ice. Top with club soda and garnish with lemon.
Since I'm serving this poolside, I've used a cute plastic wine glass for my lemonade.
Note: This is pretty tart. Since I don't really care for sugary sweet cocktails, I put very little sugar in my concoction, but you could easily add more sugar to suit your own little taste buds.
Enjoy! 🙂

~LilSis