February 2, 2013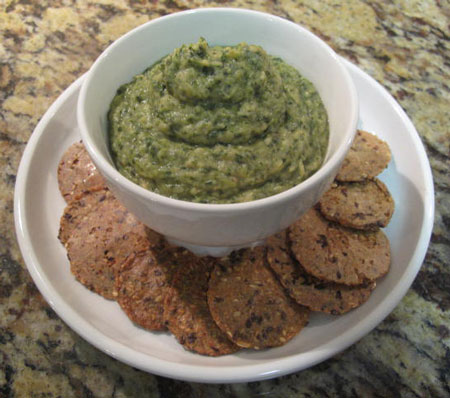 I've been pinning some pretty decadent/wicked recipes on Pinterest lately. That's what we all do, right? It's no fun to pin a plate of carrot sticks. Boring.
This pin of Game-Day Garlic Knots Monkey Bread is one of the wicked ones. I'm really on a mission to eat clean, so I can't do bread or even any wheat so Game-day Garlic Knots Monkey Bread is out. Totally out of the question. Boo.
Even while eating WELL, I think it's still possible to eat FUN. If I go to a Super Bowl party tomorrow, I want to be able to enjoy something warm and gooey and spicy and delicious while I'm watching commercials and Beyonce's half-time show.
Just because I'm being good right now and trying to make amends for my lack of discipline around the holidays doesn't mean I have to be deprived. This recipe for Creamy Spinach Dip does the trick for me. Whole Foods was sampling it the other day so I grabbed the recipe and was surprised at how good it was! And as a bonus, it's vegan, gluten-free, and high fiber!
Whole Foods' recipe suggested serving it with celery, carrots and red bell pepper. You can do that if you want, but that's not my thing. I like it warm and stuffed into little bite-sized tomatoes or served alongside gluten-free crackers. I love Crunchmaster Multi-Seed Crackers and everything from Mary's Gone Crackers.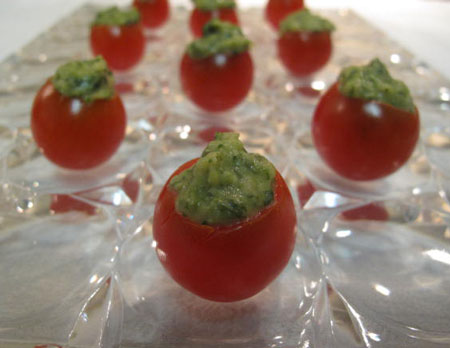 Creamy Kinda Healthy Vegan Spinach Dip
(based on Whole Foods' recipe but jazzed up)
2 fresh jalapeño peppers, chopped (seeds removed, if desired)
1 small onion, chopped
2 large garlic cloves, minced or pressed
1 1/2 cups unsweetened plain almond milk
1/4 cup lemon juice
1/4 cup nutritional yeast
3 cups cooked cannellini beans (or 2 15-ounce cans), rinsed
1 avocado
1 (16 ounce) package frozen chopped spinach, prepared and squeezed to remove excess liquid
1/2 cup vegan cheese (optional)
Salt and pepper to taste
Frank's Red Hot Sauce to taste
Cook peppers, onion and garlic in a large skillet over medium heat until browned and softened, 8 to 10 minutes. Add almond milk and simmer, scraping up any browned bits, for 2 minutes more. Carefully transfer contents of skillet to a food processor along with lemon juice, yeast, beans and avocado and purée until smooth. Stir in spinach, and vegan cheese if using. Season to taste with salt, pepper, and Frank's. Serve warm or at room temperature. To heat dip, keep in a crockpot on low heat, or spread in a baking dish and bake in a 350°F oven until hot throughout, 25 to 30 minutes. Makes enough for a crowd.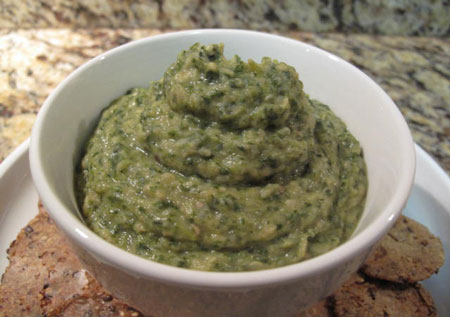 By the way, are you following us on Pinterest? We're BigSisTexas and LilSisCA. Come check us out!

~BigSis