October 10, 2011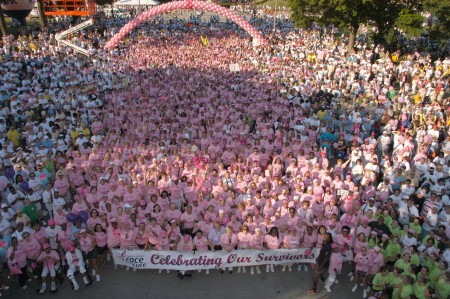 I've mentioned several times that the Komen Race for the Cure is one of my favorite charity 5K races and it's one that I try to participate in every year. Three years ago we formed a team of about 25 friends and neighbors and in addition to having a great time walking together, we were able to raise over $3000.00.
Since it's Breast Cancer Awareness Month, now is the perfect time to get a few friends together to walk or run in your local Komen Race for the Cure.
For our Dallas readers, I thought I'd post this reminder that the Dallas Komen Race for the Cure is this Saturday, October 15th. For our San Diego friends, the San Diego Komen Race for the Cure is Sunday, November 6th. And for anyone interested in participating in the Global Race for the Cure, that race is scheduled for June 2, 2012 in Washington, D.C.
There are still races scheduled all over the country this month and in November, so if you've decided to participate this year, just go to the Komen site to find the local race near you. Every dollar you raise can make a difference.

~LilSis