April 5, 2010
I know we've thrown a lot of Easter projects at you over the last week or so, but believe it or not, I have a couple more!  After this post, I promise, no more Easter talk til 2011.
I worked on these little White Chocolate Smiley Face Easter Bunnies over a period of days, but then guess what happened when I was finally putting the post together on Saturday afternoon?  My internet went down, of course!  Ding dang Time Warner employee accidentally disconnected me when he was working on someone else's service in the hood, and they couldn't get anyone out here to fix it til Monday morning.
So call me selfish, but I am not going to let all that work go to waste without showing you the bunnies!  I don't care that Easter is over!  😀  Let's just pretend that it's still Easter!
Now, on with it.  I won't bore you with instructions that you won't need til next March, but I do want to show you the photos.  These are the White Chocolate Smiley Face Easter Bunnies.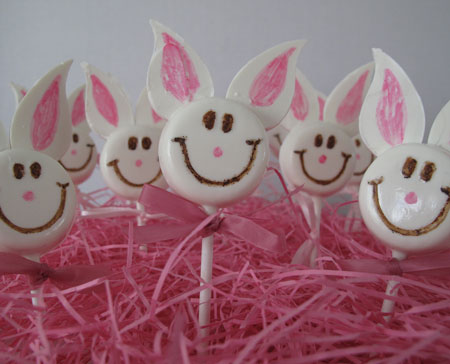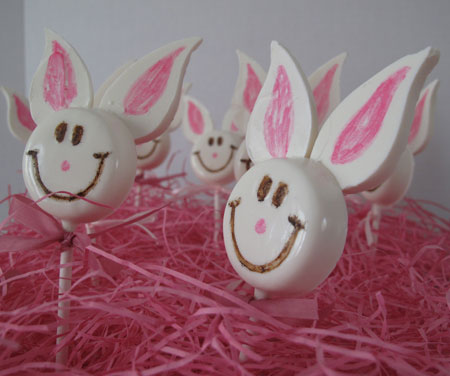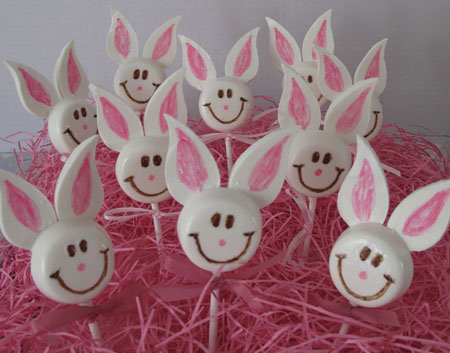 Oh, and one more thing…Chocolate Fudge Easter Eggs; molded and decorated in pink, of course!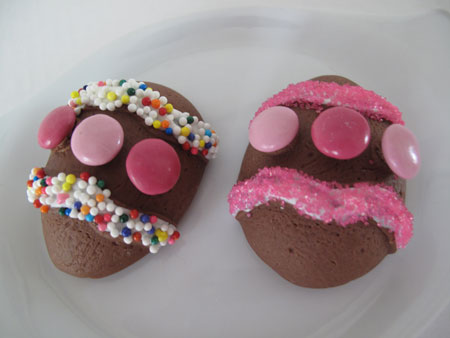 Now, we can all go back to our after-Easter worlds!  Thanks for indulging me!

~BigSis