October 23, 2012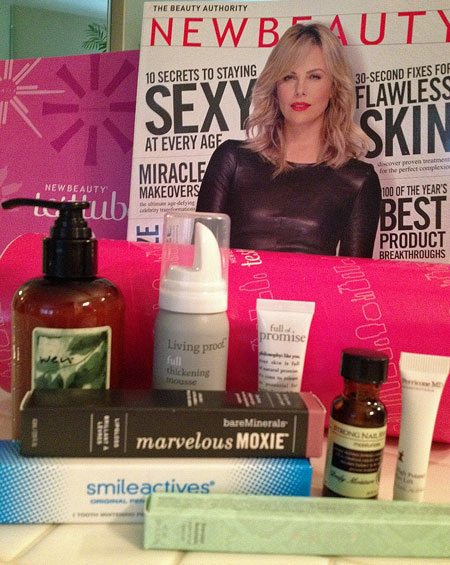 This quarter's QVC New Beauty Test Tube that arrived a couple of weeks ago, came just in time! I had recently run out of both of my Wen Cleansing Conditioners and was using something else that I didn't like as much.
I was also in desperate need of a new eye firming product since my crow's feet seem to be getting worse by the minute and there's no room in my beauty budget for some much needed botox! 🙂
The QVC New Beauty test tube always include great products that I've never tried before and some that I've never even heard of.
Here are the eight awesome products in this quarter's test tube.
Wen Cleansing Conditioner  (I received the Tea Tree formula.)
Perricone MD High Potency Eye Treatment
philosophy full of promise restoring cream
Living Proof Full Thickening Mousse
bareMinerals Marvelous Moxie Lipgloss
Smileactives Tooth Whitening Pen
Perfect Formula Daily Moisture
Mally Evercolor Automatic Eyeliner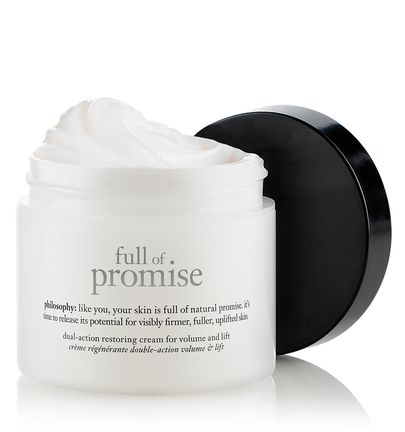 Of the products I've tried so far, my favorite is the philosophy full of promise restoring cream.
A 2 oz. jar sells for $65.00 which less than the $90.00 for a 2 oz. jar of the Algenist Firming and Lifting Cream that we both loved from last quarter's test tube. I'm still not sure, though if this one works quite as well as the Algenist.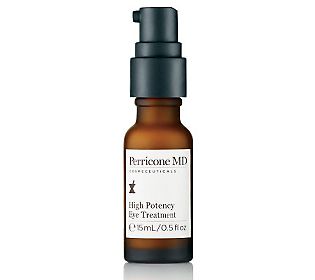 I also love the Perricone MD High Potentcy Eye Treatment because I do notice a little tightening around the outside of my eyes, but at $98.00 for a .5 oz. bottle, I don't think I'll be buying this any time soon. I'm going to try to make the .17 oz sample last as long as possible.
I really like the Living Proof Full Thickening Mousse, too. I had never heard of this brand before, but this stuff really works! In looking at the QVC site, I noticed that this product has won several customer choice and best of beauty awards. If you have thin or fine hair; this mousse is definitely worth a try. Since I have quite a bit of hair already, I use it sparingly and only put a little at my crown for some added body. It retails for $26.00  for 5 ounces.
I really like the way the bareMinerals lipgloss feels and I love the scent, but like most lip glosses, it doesn't stay on for very long.  I'm also going to start using the Nail Daily Moisture soon and will report back if I see some improvement in my sad little fingernails.
Thanks again, BigSis! I can't wait to hear what your favorites are from this test tube.
Note from BigSis: I'm glad you're enjoying the Test Tubes, LilSis! I haven't tried many of the products from this quarter's treasure trove yet, but I have used the Dr Perricone Eye Treatment and I absolutely LOVE it! It's a serum rather than a cream, so it melts in immediately, and it WORKS. Also, I've never used a product that cooperated with under-eye concealer as well as this treatment does. There's no pilling or caking at all. This is a winner!

~LilSis