December 1, 2008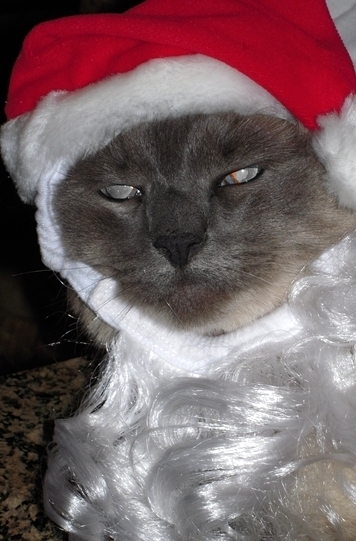 "Oh, You better watch out,
You better not cry,
You better not pout,
I'm telling you why;
Santa Claus is coming to Town!"
Doesn't TomTom look like he's in the mood to sing Christmas carols? Nope, I didn't think so…He better get in the Christmas spirit, though, because he's got more Christmas hats to model for us!
BigSis, we can't wait to see Gaby & AshyPoo in their festive hats!

~LilSis