June 4, 2010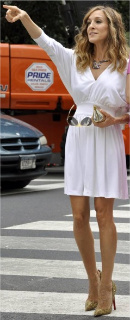 I know it's a week late, but tonight I'm going to see the Sex and the City 2 movie and I'm so excited, I can barely stand it!
There was so much going on with everyone last week that it was impossible for us girls to get together for the premier, so tonight, we're doing a Girl's Night Out "Dinner and a Movie".
Not that I could ever afford any of these, but I can't wait to see all the fabulous shoes they wear in this movie! How about these pumps that SJP has on in this photo to the left. Oh, how I'd love to be wearing a pear of these Christian Louboutin Glitter Pumps to the party tonight! They're only $595.00. 🙂
Sarah Jessica Parker's Carrie Bradshaw was seen wearing these Brian Atwood Studded Pumps in NYC on September 4th!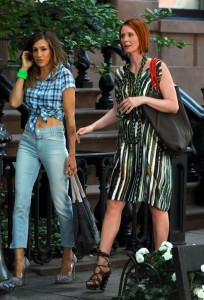 They retail for $800.00.
WOW!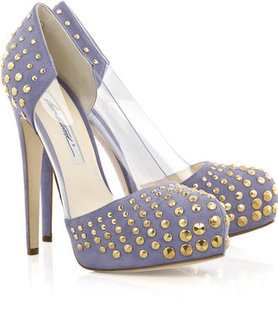 I think I love this Christian Dior Newspaper print dress as much as the shoes!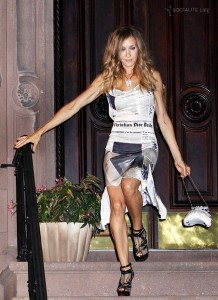 Aren't these Christian Louboutin Lace Booties spectacular?
I read on US Magazine's site that these shoes were over $3300, but I saw them selling on one site for $1249.00. What a bargain, right?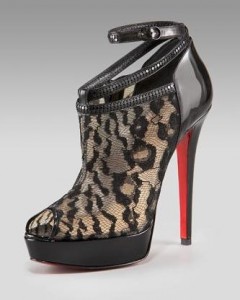 This next pair just might be my favorite so far. Another from Christian Louboutin, these gorgeous studded Studio 120 peep-toe pumps can be your for $1895.00. I think I'd feel like Cinderella in these pumps!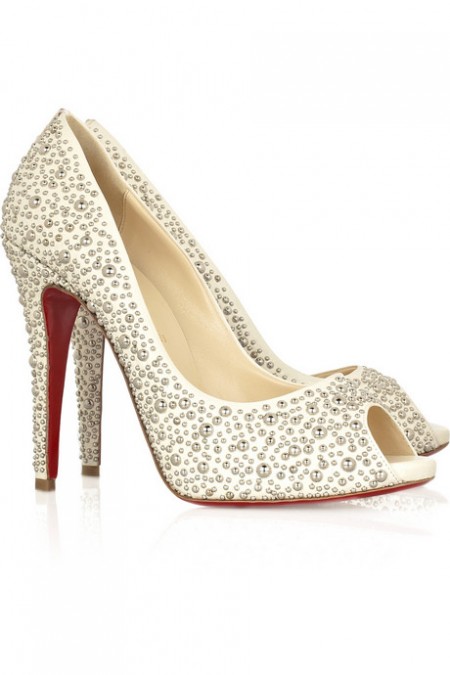 I sure wish I could go out and buy a new pair of gorgeous heels for my Girls Night Out, but since that's highly unlikely, maybe I'll at least treat myself to a pedicure before the party!
Have a great weekend!

~LilSis