March 15, 2012
I wish that I could have a St. Patrick's Day party this year, but unfortunately I have to work on Saturday night and I'm not too happy about that. 🙁
St. Patty's Day parties are always fun and very easy to put together; all you really need is green beer and/or a festive green cocktail, corned beef and cabbage, and some potatoes.
Have everyone wear something green. pass out some silly party hats as your guests arrive and you're ready to get the party started!
Here are a couple of our favorites that you might want to try for your St. Patrick's Day celebration.
First, the cocktail.
This Glowing Green Gecko is perfect for St. Patty's Day!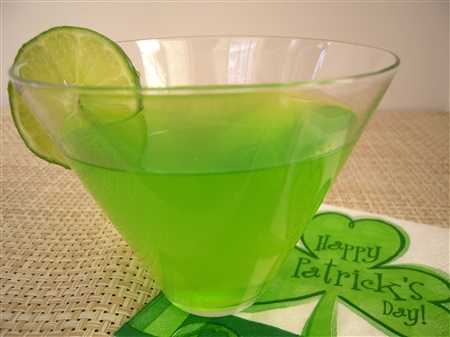 Then, here are some easy and yummy Ham and Potato Pancakes.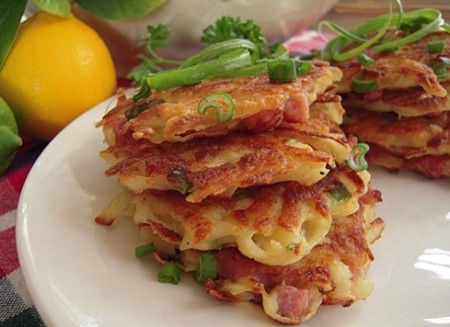 Or, if you're vegetarian, try this awesome Dilled Potato Pie that can be served with pesto or just a dab of butter on top.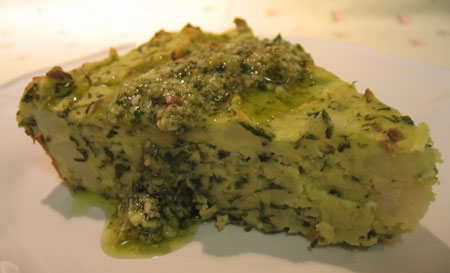 And, this open-faced Reuben Sandwich is delicious and can easily be cut into smaller pieces and served as an appetizer.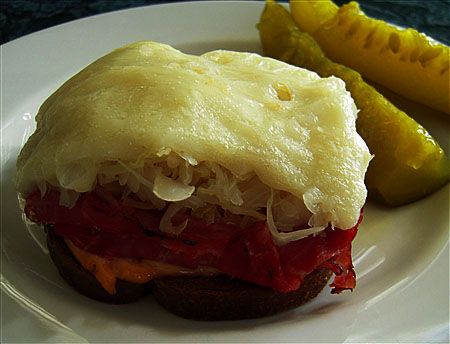 And, a fun green dessert is just icing on the cake.
These St. Patrick's Day Clover Cookies are fun and tasty.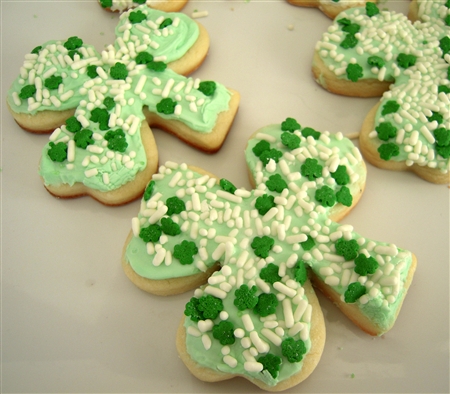 Hope everyone has a very Happy St. Patrick's Day!
(And, don't forget an Irish toast. This is a fun one.)
"May your neighbors respect you,
trouble neglect you,
the angels protect you,
and Heaven accept you."

~LilSis