April 4, 2009
Due to some major technical difficulties yesterday, I am not writing today about what I had originally intended. I had numerous software problems which caused me to have to uninstall and reinstall several programs. I also had problems downloading my photos to my laptop (which still isn't resolved). But the icing on the cake was when I realized that I had lost a couple of hours worth of input on my post for today.
My first instinct was to find the nearest wall to kick. (Luckily I was still thinking straight enough to realize that I might break a toenail if I did that, so I decided against it.)
Once I walked away, I tried to calmly ask myself, so what are my choices here?
Go sit in a corner and cry.
Find someone to yell at.
Have a total mental meltdown.
Drive to the nearest MAC counter.
Post about something else today.
Call BigSis for sympathy.
I opted for #5! I don't think any of the first three options would have made me feel any better. And I had already gone to the MAC counter once this week so I decided that wouldn't be very responsible, either.
So, since I opted not to go buy a new MAC product, I thought I could at least share this interview with you that I ran across today on The Beauty of Life.  Since BigSis and I are both obsessed with MAC, I thought this would be an okay alternative to what I had originally intended on posting today. The interview is with Gregory Arlt, who has been a Senior Makeup Artist with MAC for over 15 years. He did Cher's makeup for this Living Proof Album Cover.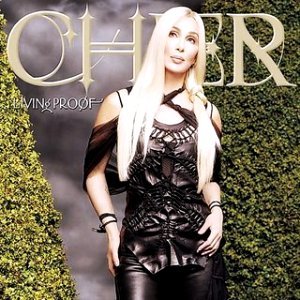 He has had a very interesting career. I hope you enjoy the interview. It's about all I can 'muster' up for today. Oh, and I did also call BigSis for sympathy!
Have a great weekend!

~LilSis