April 9, 2009
If you haven't seen The Barefoot Kitchen Witch's twist on Coloring Easter Eggs, you've gotta check it out! I love these! She used a method similar to making Chinese Tea Eggs and they turned out awesome!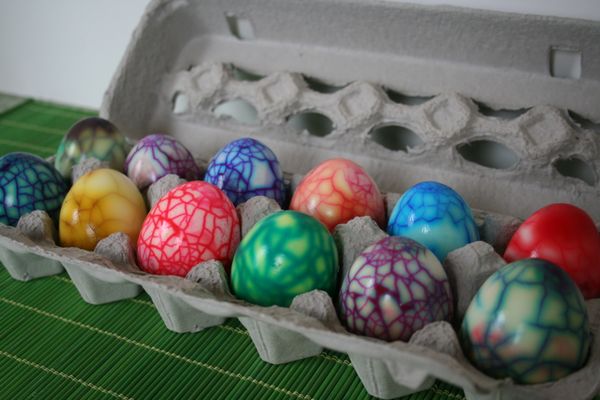 She even made deviled eggs out of one batch. You can read how to make these crazy colored deviled eggs here.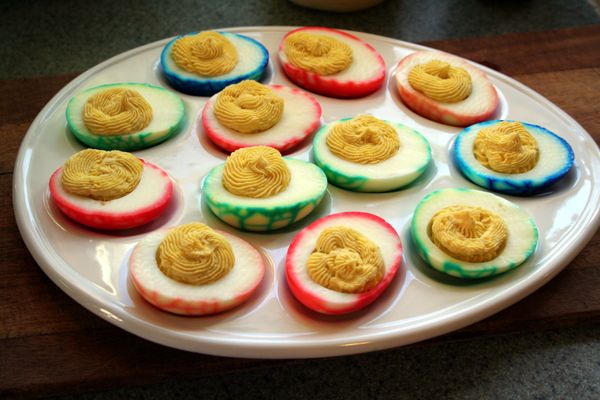 I bet the kids would have a blast making and eating these!  I hope I have time to make these or my pastel colored eggs are going to look awfully boring in comparison!

~LilSis