August 17, 2009
I love all those great ideas for decorating dorm rooms that BigSis just shared with us. It's nice to know that there are some retailers that make it easy and affordable for us to get just about everything we need in a one-stop shopping trip. Luckily, we've got three years to go before we have to prepare for that big move!
Honestly, it seems like school just let out for the Summer and here we are talking about getting organized to send the kiddos back to school.  When we talk about how fast time flies, here's a perfect example. Last year right before HayHay was about to enter his Freshman year of High School, we all of a sudden noticed that he was literally growing out of his bed.
Well, I wonder why? We bought the bunk beds when he was four years old! So, one day he's a little four year old with brand new bunk beds and the next time I turn around, he's a 5'8″ fourteen year old sleeping on a little twin bed. (You gotta give him credit, he never complained or even mentioned that his feet were hanging off his mattress.) I just ran across the photos that I took for my ad .
Here's what he was sleeping in just last year.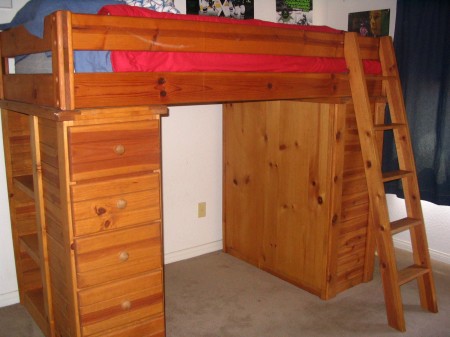 And here was his cute little desk on the end.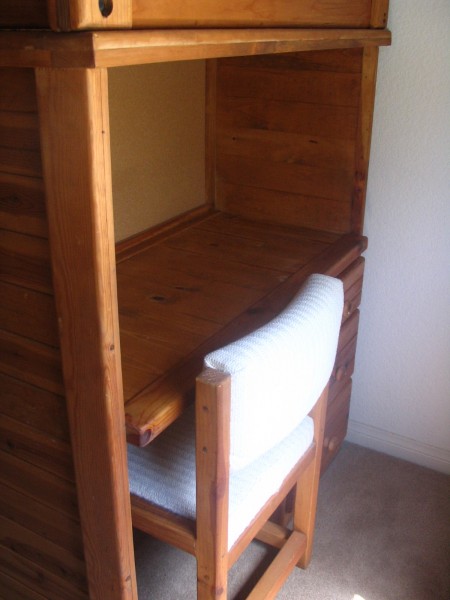 I don't even think he could sit in that little chair and fit under the desk!
After one trip to IKEA and some fresh new paint colors, here's what the Big Boy Room looks like now.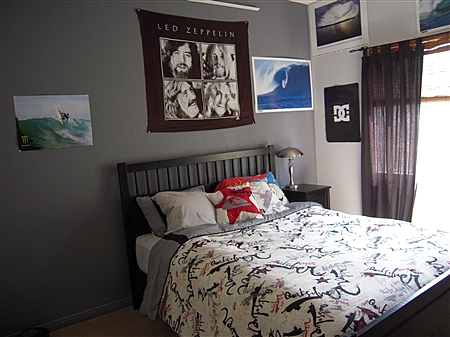 The IKEA bed, dresser, and nightstand are all from the Hemnes collection. The bed was $299, the dresser was $299 and the nightstand was under $100.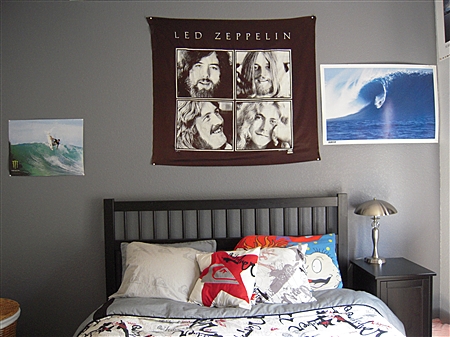 We got the Quick Silver comforter, sheet set, pillow cases, shams and two pillows at Bed, Bath and Beyond all in one "Bed in a Bag" for under $200.00. They may not have the exact set right now, but I know they have some awesome deals going on for bedding.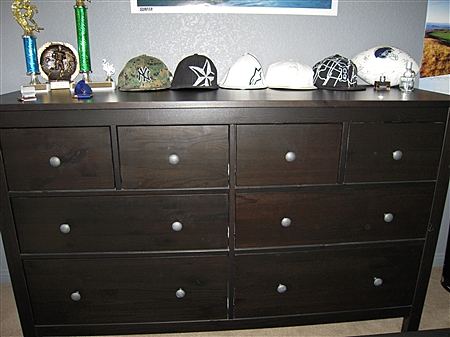 Finally, drawers big enough to hold big boy clothes.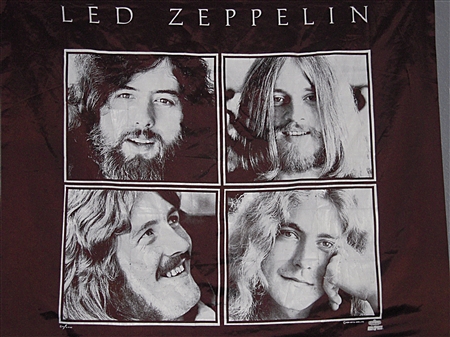 Yes, the Led Zeppelin wall covering is a 'hand me down' from BigT.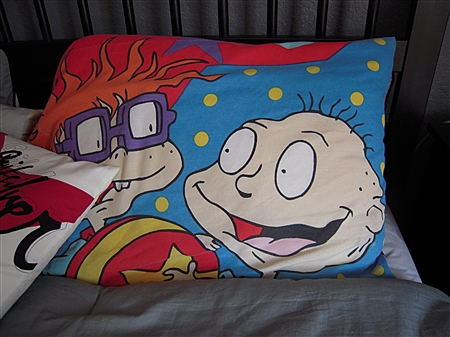 But, I love that he still loves his Rugrat pillowcase! 
I'm not crazy about posters being hung all over the room with thumbtacks, but HayHay managed to do this himself without asking and I've decided that I need to choose my battles.
We never did totally finish his room, so that's one of our projects for this week. We're going to head back to IKEA to try to find shelves for his trophies and some sort of storage unit for all his sports memorabilia and his collection of hats. And, if I find some reasonably priced frames, maybe I can convince him that his surf posters would look better if they were framed.
While at IKEA, I'm going to try to focus on buying just what we need to finish up his room, but in looking through the new 2010 catalog, I'm going to be tempted to browse through the home organization section and the office workspace area.
There's something about getting the kids ready to go back to school that makes me want to reorganized all the cabinets and drawers in preparation for the school books that have to stay at the house and all the new school supplies. I love shopping for school supplies! I probably haven't mentioned it lately, but I do have an office supply fetish. (I could get lost in Staples for hours.)
If I find any amazing bargains or any fun, new items, I'll be back later this week to share them with you.

~LilSis