October 30, 2009
Just in case you didn't get enough chocolate overload from the Texas Sheet Cake, this recipe should definitely send you into fudgey orbit!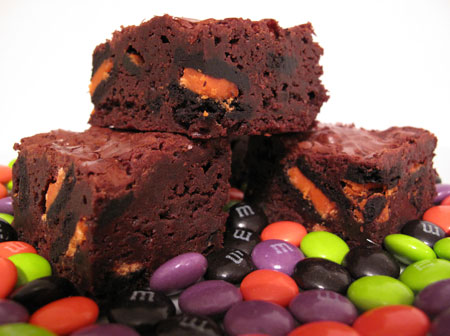 Ina Garten's Barefoot Contessa Outrageous Brownies are my go-to brownies.  I love them with walnuts and chocolate chips (cause there isn't enough chocolate in them already!), but on holidays I love to make them with Oreos instead.  It's an idea that came from Joe at Culinary in the Country.  For the SPCA Bake Sale last December, I made them with Christmas Oreos and they looked adorably festive.
So here we are at Halloween.  I don't celebrate Halloween, other than taking photos of the furkids in hats; when they let me. This year, they didn't let me.  I found the cutest little pirate hat with black ringlets for them, but would they wear it?  Heck, no.
Oh, yeah, and I like to bake.  Just give me an excuse…holiday, Monday, rain, sun, whatever.  Any reason.
This recipe makes a huge amount of fun, crunchy, rich, and cutely Halloweenie brownies.  Go make some friends.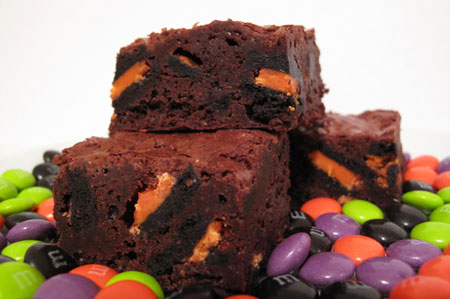 ~BigSis