March 27, 2010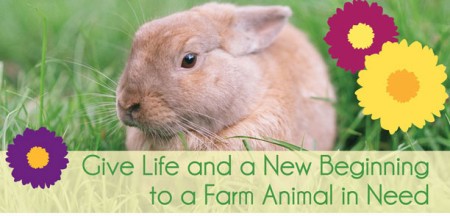 It's tempting to buy a cute little chick, duckling or bunny at Easter.  They grow up though, and then how do you care for them?  Little chickies are adorable, but a full-grown feisty chicken is another story!
How about sponsoring a farm animal instead of buying one that you aren't prepared to care for long-term?  Farm Sanctuary has a great farm animal adoption program that could be a perfect solution.  Do you have children who have outgrown Easter egg hunts?  Maybe you have a grandchild out of state?  Or perhaps you have a niece or nephew who loves animals?  Maybe you've decided this is the year you'll be more creative at Easter, and you just don't want to bring a bunch of candy into the house.  What a great idea to sponsor a farm animal in the name of someone special!
All you need to do is go to Farm Sanctuary's adoption page and choose a duck, bunny or chicken to sponsor for $10-$15 per month, based on a one-year sponsorship.
I'm especially partial to Buttercup!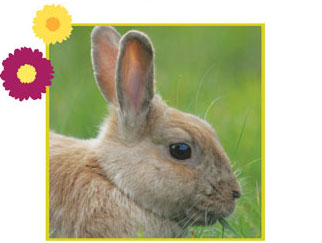 and Howard!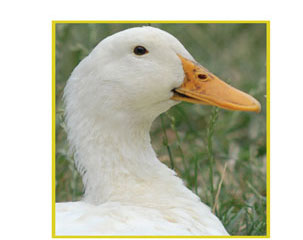 You or your gift recipient will receive an adoption certificate with a color photograph of the adopted friend, an adoption card, an invitation to schedule a VIP tour to meet the adopted friend, and other great benefits depending on the animal. If a year is more than you want to commit to, you can also make a one-time gift that will be greatly appreciated.
So if you're looking for something different to do at Easter this year, here's a way to do that and help a great cause at the same time!

~BigSis