May 10, 2010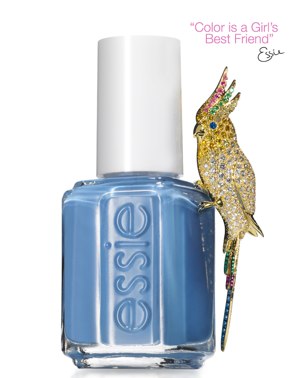 If there's one thing that I absolutely love, it's going to a beautiful, tropical resort for a carefree, relaxing vacation. Maui, Cabo San Lucas, Cancun, and St. Thomas come to mind first.
Unfortunately, there's a little too much going on in "the real world" these days so it's highly unlikely that we'll be vacationing at a tropical resort any time in the near future.  But even though we have no vacation plans in sight, these new colors from the Essie Resort Collection will definitely bring a ray of sunny paradise into the day!

Essie says this about the Resort Collection: "Beach bound jetsetters can now reach the pinnacle of resort-inspired style with this newest limited-edition collection by essie. The Resort Collection was created to mimic the sights and sounds of the world's most exotic destinations. The four colors are must-have accessories for any tropical vacation and the only escape for your hands and feet that doesn't require a passport."
Lapis Of Luxury – a dreamy ocean blue
Splash Of Grenadine – a playful magenta pink
Playa Del Platinum – an elegant and sheer sandy gray
Turquoise & Caicos – a flirty and pretty tropical aqua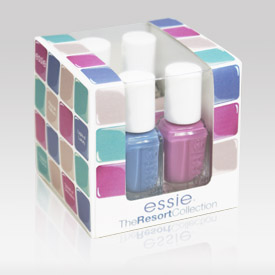 You can purchase this little four piece mini collection for $17.00 to try out each color, but since I know I'm going to love these, I'm going straight to the full size for $8.00 each. I've just gotta have Lapis of Luxury and Turquoise and Caicos.
I'm not one for wearing color on my fingernails, but I LOVE wearing different shades of blues, greens and purples on my toes in the summer.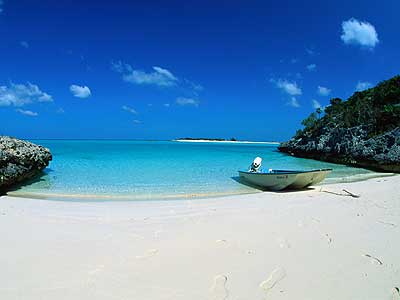 Maybe if I'm sporting some Turquoise & Caicos on my toes, I can pretend, just for a second,  that I'm vacationing in Turks and Caicos!


~LilSis