January 9, 2014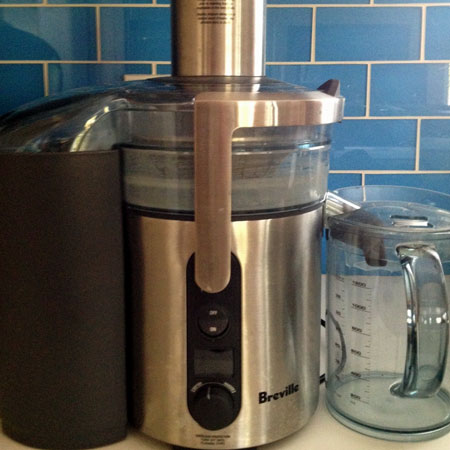 I'M IN LOVE! 🙂
I never would have invested in a juicer, but BigSis bought us this bad boy for our Anniversary back in August and when she came back to So Cal this past November for her birthday, she gave me a little tutorial. I admit that I was more than I little intimidated.
I wish that I liked raw cucumber and celery; but I don't. I actually can't stand it. If BigSis hadn't practically forced it down my throat, I never would have tried it. But; I'm glad that I did.  I LOVE it!  I've always loved V-8, but even the low sodium version has too much sodium for me; that's why it's so nice to be able to make it myself, to my own taste.
BigSis published her Homemade Spicy V8 Juice Recipe back in April but mine is a little different, so here goes. I don't care for beet or red pepper so you won't find that in my recipe.
For my version of Spicy V-8, these are my veggies of choice.
Homemade Spicy V8 Juice
4 or 5 Romaine leaves
Handful spinach leaves
2-3 curly Kale leaves
2 cucumbers
4-5 celery stalks
5 or 6 Roma tomatoes
2 lemons
2 carrots
3 small purple carrots
2 cloves garlic
1/4 – 1/2 t. cayenne pepper
1/4 – 1/2 t. salt; to taste
Wash all the produce thoroughly. Cut ends from carrots and cut into chunks; cut cucumbers, tomatoes, and celery in half; peel the lemons and cut into quarters. Juice everything together, and season to taste.
A great tip from BigSis  is to remove this lovely pulp from the pulp bin and run it back through the juicer.
 Look at how much extra juice you get from juicing the pulp!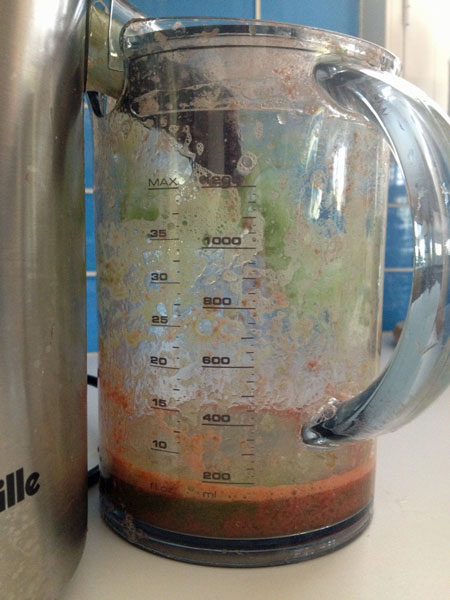 So far, this is the best batch of V-8 that I've made.
In my opinion; PERFECT!!!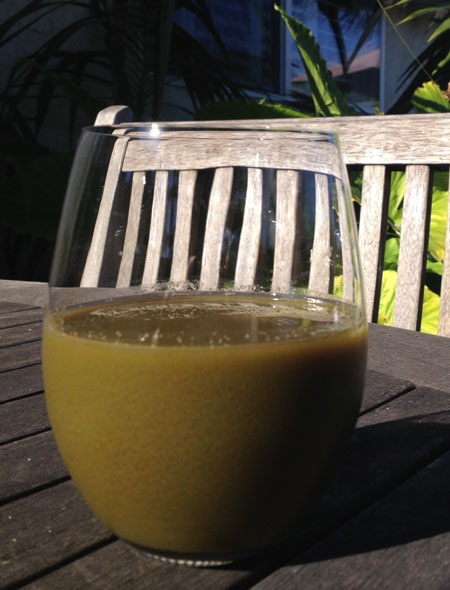 As BigSis and I call it;  "Green Gold"!

~LilSis